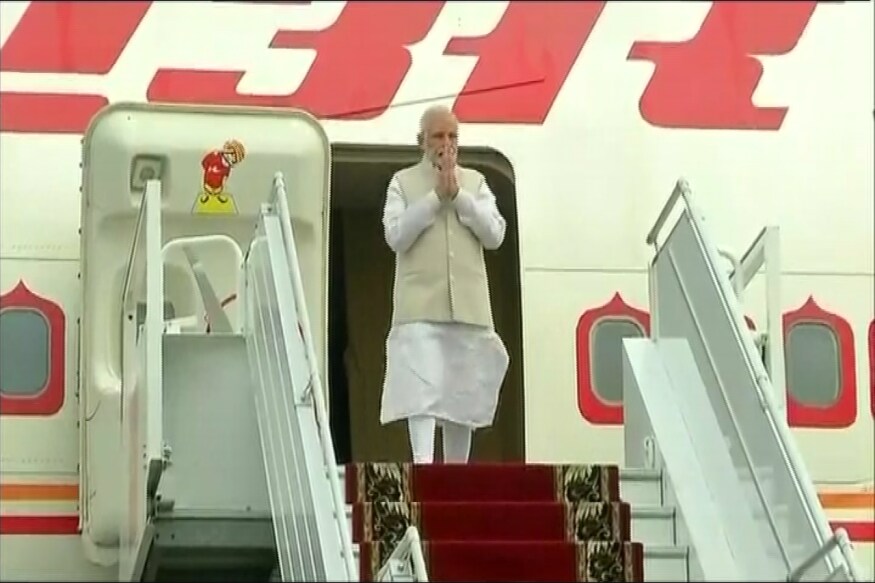 US Shadow Looms as Modi Reaches Russia for Informal Summit With Putin
New Delhi: Prime Minister Narendra Modi is all set to strengthen ties with Russia as he arrived in Sochi on Monday to meet Vladimir Putin. Defence deals will be the highlight of this 'informal' summit, the second for Modi in a span of one month. India plans to buy five S-400 Triumf systems and a missile array from Russia, the entire deal is expected to cost around $6 billion.

Interestingly, the deal comes at a time when the US has conveyed to its "friends and allies" that American sanctions would come into place if there are significant purchases from Moscow. "We can't say that India has ignored the concerns of the United States, but India-Russia ties as we know it stand independent," said a source.

US officials said the major defence purchase by India from Russia would attract sanctions under the Countering America's Adversaries through Sanction Act (CAATSA), which was signed into law by US President Donald Trump in August 2017 and came into effect in January this year. "That said, the US will not have an upper hand," the source added. Russia is India's biggest defence supplier.

There is bound to be more discussion on the same, even after Modi returns from Sochi. A team from the US state for Political-Military Affairs is headed to India sometime next week to discuss peacekeeping activities and defense trade.

Beyond the defence sanctions, the meeting comes amid severe geopolitical shifts. Russia's ties with the US and Europe have worsened over the years, thus edging it closer to China.

Putin, for one, has been a supporter of Xi Jinping's Belt and Road Initiative (BRI) and China has often been termed as a 'quasi ally' in Moscow. Russia's ties with Pakistan have also been closely watched by India. Islamabad and Moscow have vowed to improve defence ties and Pakistan's Army chief, Gen. Qamar Javed Bajwa, met Russia's chief of the general staff recently.