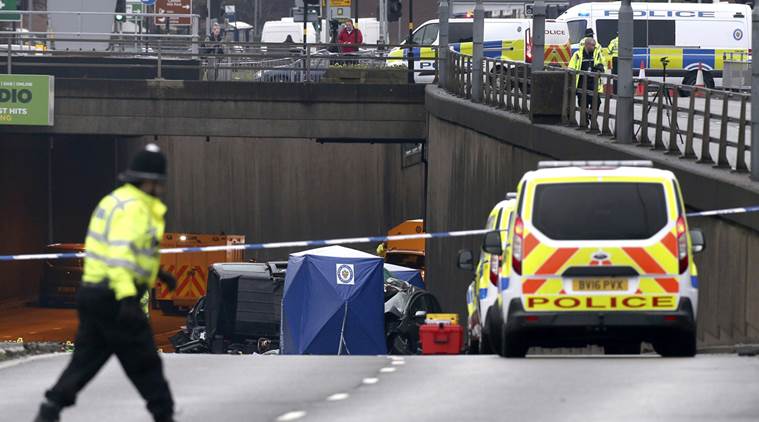 Six killed in multi-vehicle crash in Birmingham today
At least six people were today killed after several vehicles crashed in Birmingham in the UK, according to officials. The crash happened at about 1.10am at the entrance to the underpass on Lee Bank Middleway at the junction of Bristol Road here.
A West Midlands Ambulance Service spokesman said: "There were six vehicles involved in the crash scene, which was extensive".
In the first car, there were a man and a woman. The vehicle had suffered very extensive damage but astonishingly, despite the damage, the pair had managed to get out and had suffered relatively minor injuries. They were taken to Heartlands Hospital by ambulance for further assessment.
"The second vehicle, a 'black cab' was on its side. Sadly, there was nothing that could be done to save the driver and he was confirmed dead at the scene. The man and woman in the back were rapidly extricated," the spokesman said.
"Unfortunately, it was not possible to save the woman and she was also confirmed dead at the scene. The man was taken to the hospital but he succumbed to his injuries," he said.
There were four men in the third car. Three of them were declared dead at the scene. The fourth person is said to be in a critical condition.
Sergeant Alan Hands, from West Midlands Police's collision investigation unit, said: "We are currently dealing with a very serious collision and working with partner agencies to establish what caused this collision to happen".