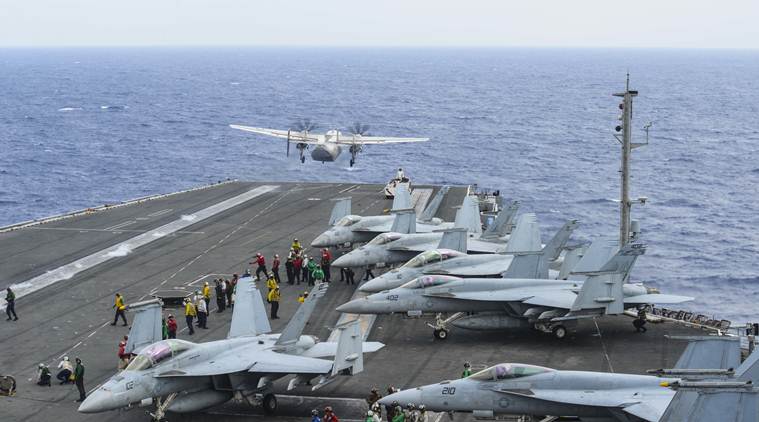 Search ends for 3 US sailors missing in Navy aircraft crash
The U.S. Navy says the search has ended for three sailors missing in the Philippine Sea since a U.S. Navy aircraft crashed on Wednesday.
The C-2A "Greyhound" transport aircraft was traveling to the USS Ronald Reagan aircraft carrier when it crashed. Eight people were rescued quickly and are in good condition, but Japanese and U.S. ships and aircraft had continued searching for the others.
The Navy's 7th Fleet said details of the three missing sailors were being withheld pending completion of notification of next of kin procedures.
The Navy is investigating the crash.
The twin-propeller plane crashed while bringing passengers and cargo from Japan to the aircraft carrier.
The Reagan was participating in a joint exercise with Japan's navy when the plane crashed.