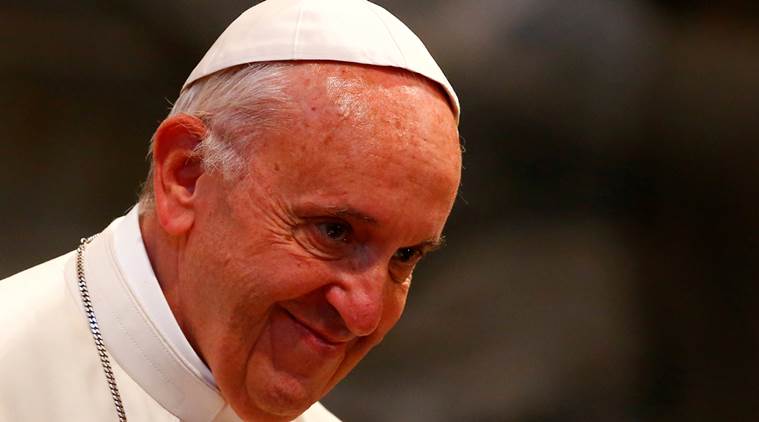 Pope Francis to visit Myanmar as anti-Rohingya hatred seethes
In the midst of a refugee crisis that has seen 520,000 Rohingya Muslims fleeing the country to neighbouring Bangladesh, Pope Francis will talk peace on his visit to Myanmar in late November, a Catholic church representative said on Thursday.
Myanmar's army has been accused of using a crackdown on militants to expel the Rohingya – a persecuted minority the Pope had previously called "brothers and sisters" who were tortured and killed for their faith. He added they were "good and peaceful people who have suffered for years".
Any comments seen to support the Rohingya may provoke a strong reaction from hardline Buddhist clerics and a Buddhist-majority public aggrieved at global support for the Muslim group.
Myanmar has a small, roughly half-a-million Catholic population, mainly in the remote north. The same goes for Muslim-majority Bangladesh – where the Pope will also pay a visit. However, a spokesman for the Catholic Church in Myanmar said it was unclear whether the Pope would address the Rohingya crisis during his November 27-30 trip. "We don't know yet what will be his speech… but he is coming for the sake of the country and he will be talking about peace," Father Mariano Soe Naing, a spokesman for the Catholic Bishop's Conference of Myanmar, said.
"There won't be any interfaith meetings because of the lack of time," he said, although the Pope will meet with the main Buddhist authority. Moreover, some 200,000 people are expected to attend a mass led by the Pope in Kyaikkasan Grounds.
Myanmar and the Vatican established full diplomatic relations only in May, shortly after de facto leader Aung San Suu Kyi met Pope Francis during a European tour. That visit was overshadowed by her country's treatment of the Rohingya, who are denied citizenship by the state and have previously been displaced in huge numbers by communal violence and army campaigns.
Buddhist hardliners have previously vowed to protest the papal visit because of his support for the Muslim group. This week Myanmar's government called for unity with a large inter-faith rally in Yangon, the first since the Rakhine crisis.