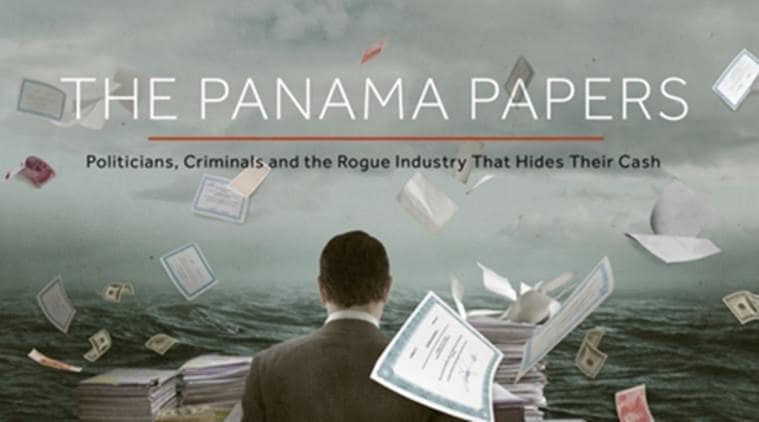 Panama Papers: New record reveals fresh global financial secrets
TWO YEARS after the Panama Papers blew the lid off how the rich and powerful park and move their money in and out of secret tax havens, a fresh document leak from the Panamanian law firm Mossack Fonseca reveals new offshore links of an array of global elites, including hundreds of Indian clients. In the latest leak, over 12,000 documents — part of more than 1.2 million fresh records — linked to Indians have been investigated by The Indian Express, in collaboration with the International Consortium of Investigative Journalists (ICIJ) and German newspaper Suddeutsche Zeitung.
The earlier set contained over 11.5 million documents in 2016, including those of over 500 Indians.
The fresh investigation of Indian individuals and entities reveals how Mossack Fonseca, which serviced their accounts, scrambled to respond to an unprecedented global crackdown. Significantly, it also confirms the existence of several customers who had hitherto denied any links. And lifts the veil on the financial trail of new clients.
The cache of 443 GB includes new data from a few months before April 2016, when ICIJ and more than 100 media partners published the Panama Papers, and continues through December 2017.
After the 2016 expose, newly leaked documents reveal, Mossack Fonseca employees frantically emailed bankers, accountants and lawyers — the professionals who had hired the firm to set up shell companies for wealthy clients who wanted to remain anonymous – in an attempt to close the gaps in its recordkeeping. The intermediaries responded with panic and fury.
The new documents also reveal that Mossack Fonseca couldn't identify tens of thousands of owners of companies it had registered in opaque, low-tax jurisdictions. Two months after the firm became aware of the records breach, it still couldn't identify owners of more than 70 percent of 28,500 active companies in the British Virgin Islands, the firm's busiest offshore hub, and 75 percent of 10,500 active shell companies in Panama it had registered, the records show.
The new leak also highlights details of offshore companies incorporated by a clutch of Indian businessmen who did not figure in the 2016 leak and confirm offshore links of many others reported in the 2016 investigation.
They show that several companies set up by Indians were, first, sent notices by Mossack Fonseca to produce missing information and these letters mentioned the name/s of the Beneficial Owner (BO), wherever available, or demanded that the name/s be immediately disclosed.
In the next stage, Mossack Fonseca served 90-day notices to clients informing them that the firm would resign as Registered Agent because the companies failed to meet legal due diligence requirements.
Mossack Fonseca's founders, Jürgen Mossack and Ramón Fonseca, issued a press release in June that said the law firm, its employees and founders were "never involved in unlawful acts." They did not respond to requests for comment.
In the coming days, The Indian Express and its ICIJ partners in dozens of countries will publish stories based on the new batch of Panama Papers files, shedding new light on financial dealings from the 2016 investigation and connecting more influential people to the law firm.
© IE Online Media Services Pvt Ltd