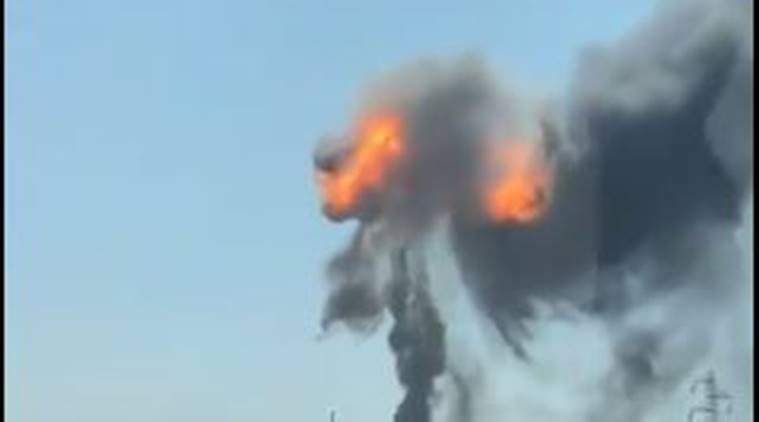 Massive fireball seen in sky after explosion near Bologna airport in Italy
A tanker reportedly exploded close to the Bologna Airport in Italy which sent massive fireballs into the sky, reported local news organisations. According to The Sun, the explosion shook up nearby buildings following which residents had to be vacated.
Police said they had closed off the motorway where the crash took place as well as the surrounding area in Borgo Panigale, on the outskirts of Bologna.
Videos posted on social media showed a giant fireball and smoke emanating towards the sky, as police deployed firefighters to the spot. The explosion took place on the bypass in Borgo Panigale, according to local reports.
While the cause of the explosion is yet to be ascertained, local reports suggest a vehicle collision on the highway.
(This is a developing story, More details awaited)
Start your day the best way
with the
Express Morning Briefing
© IE Online Media Services Pvt Ltd