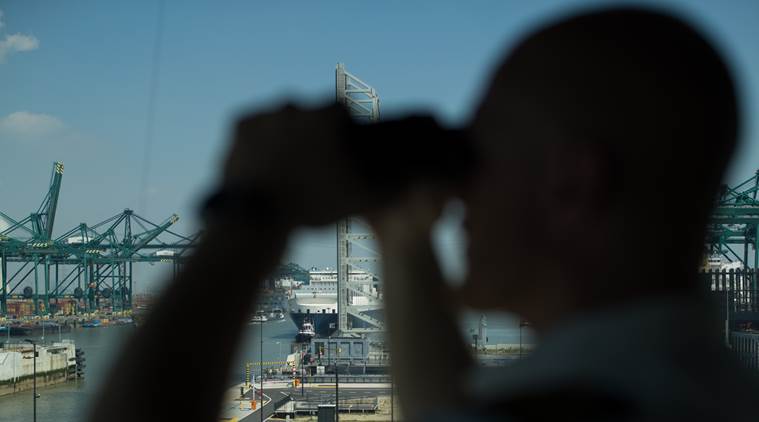 Drones, dogs and more: Belgium prepares for cliff-edge Brexit
Belgium is preparing for the potential collapse of Brexit negotiations by bolstering its customs force with drones, dogs and dozens of new officers.
As fears grow across the European Union of a "no deal" Brexit that would see the U.K. crashing out of the bloc without any transition period, Belgium aims to have its new regime in place by the beginning of April. Britain, Belgium's fourth-biggest trading partner, is due to leave the EU on March 29, 2019, with or without a divorce agreement.
Belgium, whose seaports are deeply integrated with the British economy through its heavy freight trade, is ready for "a cliff-edge Brexit, in other words without a transition," Belgian Finance Ministry spokeswoman Florence Angelici said in a statement.
The Belgian federal government is investing in drones for surveillance of its coastline and the North Sea, scanners to operate underwater and additional dogs for the detection of drugs and cash, Angelici said in response to questions from Bloomberg.
In addition, it is recruiting a first wave of 141 new customs officers, who will be operational as of April 2019. The total number of recruitments has been estimated but will depend on the outcome of the negotiations between the EU and the U.K., according to Angelici.
The Brexit Bottleneck: How Freight Could Get Stuck at the Border
EU leaders are due to discuss Brexit at a summit in Brussels next week as the two sides aim for a deal in October in order to give enough time for the British and European parliaments to ratify it before the U.K. leaves the bloc. U.K. Prime Minister Theresa May's government, which remains bitterly divided over what trading relationship it wants to have with the bloc after Brexit, has been criticized for not doing enough to prepare for a cliff-edge departure.