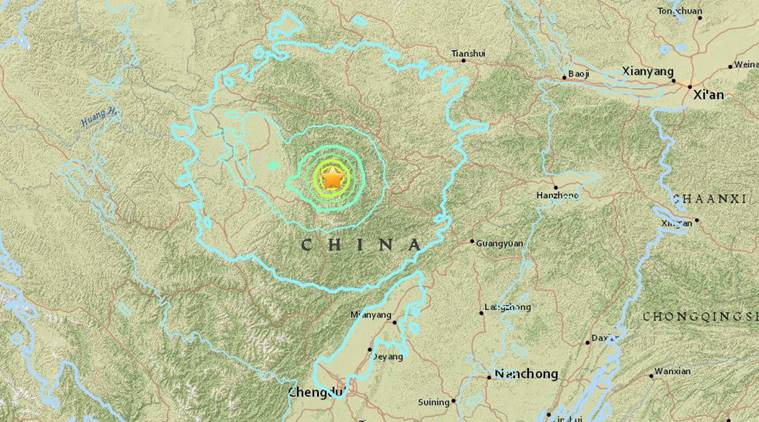 China earthquake: Seven dead, 100 feared trapped as quake of magnitude 6.5 strikes Sichuan Province
At least seven were killed and 100 fear trapped after an earthquake measuring 6.5 in magnitude struck China's Sichuan Province on Tuesday evening. The quake also caused some damage to buildings in the area. The region is known to be sparsely populated with mostly ethnic Tibetans, many of whom are nomadic herders.
The epicentre of the quake, however, is said to be close to the Jiuzhaigou nature reserve, a popular tourist destination, which,  lies on the edge of the Tibetan Plateau in northern Sichuan province. Meanwhile, the China Earthquake Networks Center measured the earthquake at magnitude 7.0.
According to the Chinese center, the epicenter was approximately 39 kilometers (24 miles) from Jiuzhaigou which is located 2,000 meters (6,562 feet) above sea level, while it was 285 kilometers (177 miles) from Chengdu which is a densely populated region, AP reported.
Pictures posted on Chinese social media sites showed buildings sustaining minor damages and people gathering outdoors. Media reports said tremors were felt as far away as Xian, home of the Terracotta Warriors.
The news website of Sichuan provincial government reported suspension of train services to Chengdu and other cities post earthquake. There were also reports of disruption in telephone communications.
With agency inputs
© IE Online Media Services Pvt Ltd