World
Battling Bangladesh Begums: Khaleda Zia Fakes Illness in Jail, Says PM Sheikh Hasina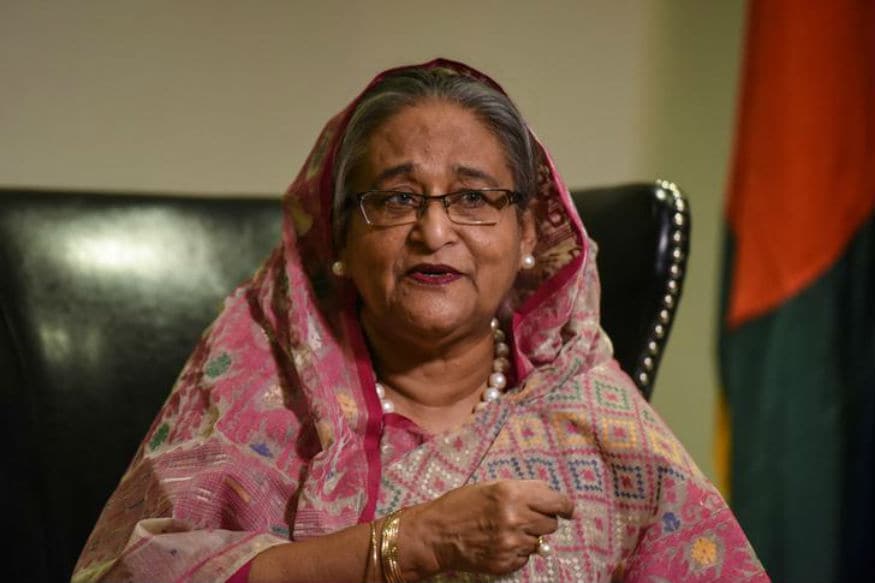 Dhaka: Bangladesh Prime Minister Sheikh Hasina has accused former premier Khaleda Zia of "faking" her illness in jail to avoid appearances in court where graft cases are pending against her.

The three-time former prime minister and chairperson of the main opposition party BNP is lodged in a 200-year-old prison in Dhaka for the last four months. She has not been taken to court for hearings in the Zia Charitable Trust graft case though several dates were fixed.

Prime Minister Hasina, speaking at a meeting of the ruling Awami League on Saturday, said that though Zia had diseases, she was not too ill to skip hearings. "She (Zia) fakes (her) illness to avoid appearances in court hearings because she knows she will get caught if she attends hearings. This is the reality," Hasina qas quoted as saying by bdnews24.

Last month, a Bangladesh Nationalist Party (BNP) leader said that Zia was critically ill and not able to walk on her own, urging the government to let her take treatment according to her wish and take proper measures in this regard.

"She has diseases. She underwent a heart surgery and many other things. We saw her taking treatment in the US and Saudi Arabia when she was in power.

"But her condition is not so bad that she cannot appear in court. She is doing this because FBI agents are waiting to testify against her," Hasina said.

Zia, 72, and Hasina, 70, — the country's two formidable leading women — are known as the 'Battling Begums' for their bitter rivalry that has poisoned the Bangladeshi politics for nearly three decades.

'Begum' refers to a high-ranking Muslim woman.

Zia was jailed for five years in February in connection with the embezzlement of 21 million taka (about $ 250,000) in foreign donations meant for the Zia Orphanage Trust, named after her late husband Ziaur Rahman, a military ruler-turned-politician.

Last week, the Supreme Court upheld its order that stayed the bail granted by the High Court to Zia in a 2015 murder case in which eight people were killed in the bomb attack during the BNP-Jamaat alliance's protests.
The decision meant that she would have to stay in jail for at least another month, even if she secures bail in other cases.

Zia's imprisonment has led to a question mark over the BNP's participation in the elections in December as the party said it would not take part in the polls without her.

The BNP-led four-party alliance, with fundamentalist Jamaat-e-Islami being a crucial partner, boycotted the last elections in 2014, protesting against prime minister Sheikh Hasina's scrapping of the practice of having a caretaker government oversee elections.

The BNP had termed the elections as "farcical".