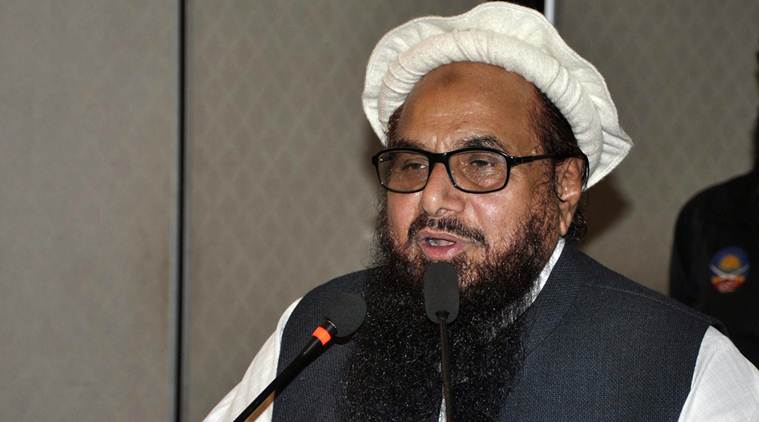 26/11 mastermind Hafiz Saeed to walk free? Pakistan court orders his release
A Judicial Review Board of Pakistan province on Wednesday issued orders to release Jamaat-ud-Dawah (JuD) headman Hafiz Saeed from house arrest, news agency PTI reported. Saeed, the mastermind behind the 26/11 Mumbai terror attack, had been under house arrest since January.
The judicial board rejected Pakistan government's plea asking to extend the period of confinement by another three months and said, "The government is ordered to release JuD chief Hafiz Saeed if he is not wanted in any other case."
The board had in October agreed to a month's extension of Saeed's house arrest, which is due to expire on Thursday.
Hafiz Saeed along with his four aids – Abdullah Ubaid, Malik Zafar Iqbal, Abdul Rehman Abid and Qazi Kashif Hussain – were taken into custody by the Punjab government on January 31 this year. They were detained for 90 days under the Anti-Terrorism Act 1997 and the Fourth Schedule of Anti-Terrorism Act 1997.
While his four aides were set free in the last week of October, Saeed was detained for another month.
The Jamaat-ud-Dawah is believed to be the front organisation for the banned Lashkar-e-Taiba (LeT) which was responsible for carrying out the 2008 Mumbai attack.
Hafiz Saeed, who carries a $10 million American bounty on his head for his role in terror activities, is set to contest general elections in the country scheduled for September 2018. The JuD had established their political party Milli Muslim League in August and plans to field candidates in every constituency in the country.
© IE Online Media Services Pvt Ltd