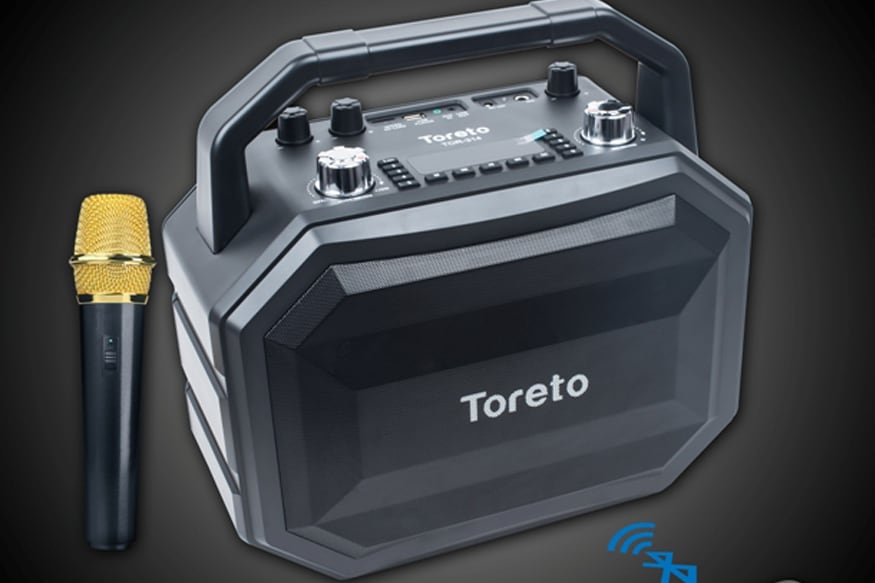 Toreto Introduces Smash– Party Speaker
Toreto, the portable digital product maker, has expanded its Bluetooth speaker portfolio with, "Smash" – Party Speaker. This party speaker comes with the features such as, LED display, TWS connection, remote control, Bluetooth and more. It has been priced at Rs 12,999 and is available in retail stores as well as on all leading e-commerce platforms across India. Smash Party Speaker is available in classic black colour, with a black and gold wireless mic.
Also Read: Could Android Agreements Land Google in Trouble?
Smash comes with 60W surround sound and powerful treble. When it comes to connectivity, the Smash supports Bluetooth, micro SD card, 3.5mm aux input and USB flash drive as well and it also has a remote controller to customize the preferences. Apart from playing music, the Smash can also be used to sing and record songs. The USP of the speaker is its TWS (True Wireless Speaker) which enables you to connect 2 speakers wirelessly and support more than 2 speaker connection through the wire.
Smash carries the number keys (0-9) to quickly skip to the song you want to hear; one key single loop, which allows you to play your music at one go without any hurdle; tone prompts will guide you towards operating the speaker. It has a LED digital tube display that displays the mode and time in progress.
Also Watch: OPPO Find X First Impressions Review | Remarkable Firepower With a Stealth Camera