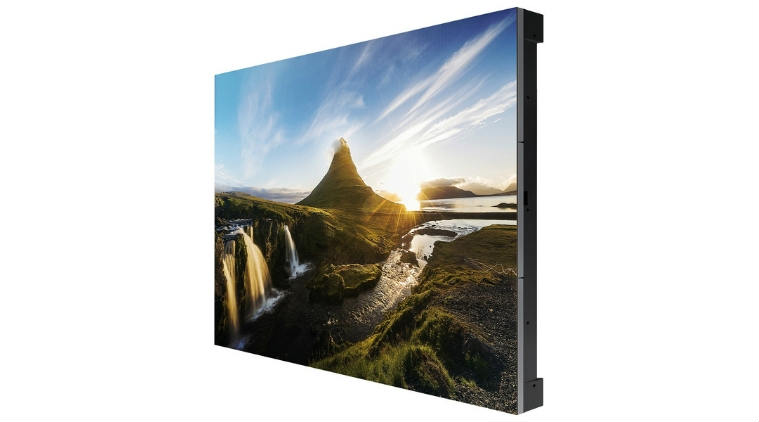 Samsung's Home LED screens are here, starting at just Rs 1 crore
Samsung has launched its first 'LED for Home' range in India today. The new home screen range has been priced between Rs 1 crore to Rs 3.5 crore depending on the screen size. The Home LED screens also called 'Active LED' are essentially large (make that extra large) screen TVs meant for affluent users who prefer cinematic experience at home.
The new Samsung 'LED for Home' screens come in four variants- 110-inch full HD, 130-inch full HD, 220-inch UHD and 260-inch UHD model. Samsung in its press note cited that these super-premium screens come with 'HDR Picture Refinement Technology' for better visuals, unaffected by any ambient light. The screens feature a sleek design and come with 'Modular Formation Technology' which allows a user to customise the size and shape of the screen to fit into any home setting. Samsung claims that the Electro-static Discharge (ESD) certified Active LED will deliver 'long-lasting performance' with a lifespan of 1,00,000+ hours.
"At Samsung, our focus has always been on customer delight. This latest device is a consequence of us listening to our customers and understanding their wants and needs. We are dedicated to providing consumers with a wide range of cutting-edge display experiences," said Mr Puneet Sethi, Vice President, Consumer Electronics Enterprise Business, Samsung India at the unveiling." "The 'LED for Home' harmoniously synchronizes itself with all the elements of the room, offering a hitherto unseen visual experience to consumers. It is designed to transform consumers' living area into home cinema, delivering a perfect mix of pure black, enhanced colours and unimaginable content quality. Samsung believes in the constant pursuit of new innovation and this is another step towards the future of display technology," he added.
© IE Online Media Services Pvt Ltd