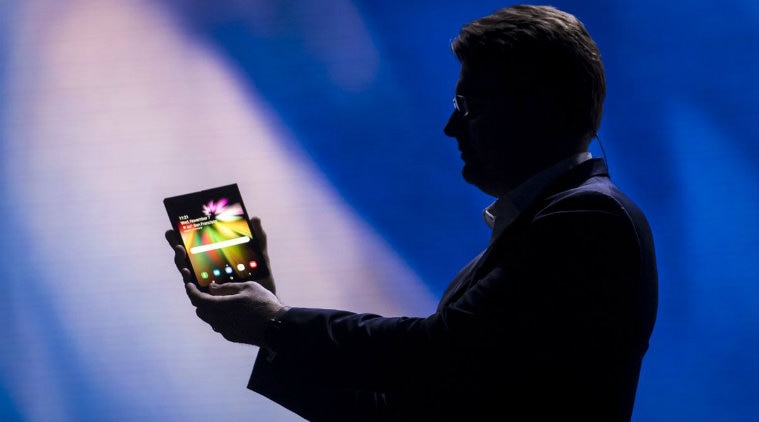 Samsung's foldable Galaxy F phone could cost $1700, when it launches in March 2019
Samsung's Galaxy X or Galaxy F, which will be the foldable phone from the company might just make the iPhone XS look affordable in comparison. Samsung's foldable Galaxy phone could have a starting price of $1766 or 2 million won. For Indian consumers, that's Rs 1,28,250 approximately.
According to Yonhap News Agency, the phone is likely to be called Galaxy F and will launch in March next year. The report also adds that the Galaxy F is unlikely to receive 5G support. However, Samsung is supposed to add 5G to one of the models of the Galaxy S10 series, which is also due to launch in early 2019.
Galaxy S10 will likely be revealed at the Mobile World Congress 2019, where Samsung will also reveal more details about its foldable phone.
The foldable phone revealed at the Samsung Developer Conference last week consists of a single 7.3-inch display, that can be folded into two 4.6-inch displays.  While the company is yet to confirm details, it is believed that the Galaxy F or Galaxy X as it was reported earlier, will be made available for sale from March.
This follows a statement from Samsung Electronics chief DJ Koh, who said that the phone would be available in the first half of 2019. He also added that the South Korean company was looking to ship at least one million devices. The Galaxy F uses Samsung's 'Infinity Flex' display technology, that enables the tablet screen to function after folding.
While other specifications of the foldable phone remain unknown, Samsung did confirm that it will be able to run three apps simultaneously through a feature called 'Multi-Active Window'. The phone will also come with a continuity feature, that will allow apps running on the outer screen or 'cover screen' to expand onto the 7.3-inch display.
SDC 2018 also saw the company confirm One UI, based on Android Pie, that will be introduced to the Galaxy S8/S8+ and Galaxy Note 8 as well.
© IE Online Media Services Pvt Ltd