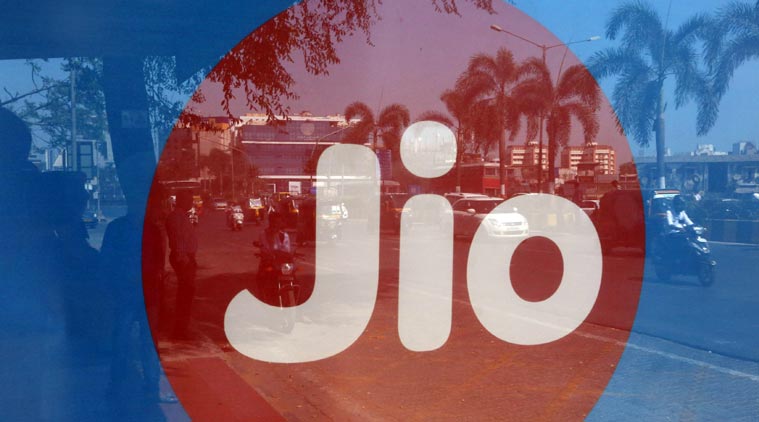 Reliance Jio vs Airtel vs Vodafone: Best recharge offers in Rs 500 price range for data, extra validity
Reliance Jio prepaid recharge offers have been revamped by the company to offer either 50 per cent more data or Rs 50 discount on price of existing plans. Jio's 'Happy New Year 2018' recharge tariff will be valid from January 9. Under the new offer, Jio is giving users a total of 28GB 4G data for 28 days for as low as Rs 149.
Reliance Jio has some high-value plans as well, which come with a longer validity and more data. For instance, the company's Rs 448 pack offer 126GB data and it come with a validity of 84 days. Jio's Rs 449 and Rs 498 plans come with 91 days validity each and offer 91GB, 136GB data respectively. Reliance Jio users get free, unlimited local, STD and roaming voice calls and SMS to all operators. Additionally, access to Jio's suite of apps is also free.
If we look at prepaid plans in price-range of Rs 450 to Rs 500, rivals Vodafone and Airtel have several offers as well. Notably, Airtel has revised its Rs 448 and Rs 509 prepaid plans to take on Jio, which now come with a longer validity period. In comparison, Vodafone has a series of recharge offers for high data users, that start from Rs 458. Let us take a look at the top high-value plans priced between Rs 450 and Rs 500 from Reliance Jio, Airtel, and Vodafone:
Reliance Jio
Reliance Jio's Rs 448 plan now comes with a total of 126GB data, compared to 84GB previously. The validity is 84 days. There's a FUP (Fair Usage Policy) of 1.5GB per day. Up next is the company's Rs 449 recharge offer which gives users 91GB data for 91 days. FUP or daily data limit is 1GB. Jio's Rs 498 plan offers 136GB in all at 1.5GB per day for 91 days.
Airtel
To counter Reliance Jio, Airtel has upgraded the validity on its Rs 448 and Rs 509 recharge plans. Airtel's Rs 448 plan now comes with validity of 82 days, compared to 70 days previously. Users also get unlimited voice calls and 1GB data per day. This means users get a total of 82GB data on this plan.
Airtel's Rs 509 plan was initially launched with a validity of 84 days and it offers 1GB data per day. This same plan now has a 91 days validity, offering 91GB data in total. It comes bundled with unlimited calling, roaming and 100 SMS per day. But under terms and conditions, the voice calls are limited to 300 minutes per day and 1200 minutes per week.
Airtel's Rs 549 recharge offer gives users 84GB data for 28 days. It puts FUP of 3GB data per day. People will also get unlimited local plus STD calls as well as roaming incoming and outgoing calls. It comes bundled with 100 local, national SMS per day.
Vodafone
Vodafone's Rs 458 plan comes with a 70 day validity, and it offers 1GB 4G/3G data per day. In total, the plan is offering 70GB of data. Other benefits include unlimited local and STD calls, 100 SMS per day, and free subscription to Vodafone Play.  Vodafone has put a limit of up to 250 minutes per day and 1000 minutes per week limit on the unlimited calling, whichever is crossed first.
The company's Rs 509 gives users 1GB data per day for 84 days, which means the user gets a total of 84GB. Vodafone's recharge for Rs 509 comes with unlimited local and STD calls, free SMS, and free subscription of Vodafone Play. However, the up to 250 mins/day and/or 1000 mins/week limit stays on calls.
© IE Online Media Services Pvt Ltd