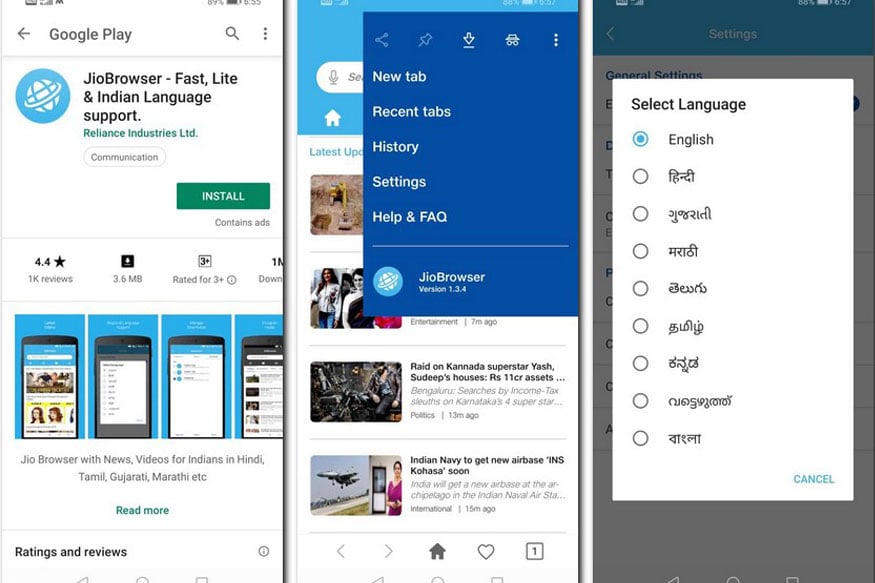 Reliance Jio Launches JioBrowser App With Indian Languages Support
Reliance Jio Infocomm has introduced a new app, namely, JioBrowser in Google Play Store. As the name itself suggests, the JioBrowser is a browser app developed by Reliance Industries and it's said to be 'Fast, Lite and Indian Language support.' With a size of just 4.8 MB, the browser is also light, making it a great option for entry-level Android smartphone users.

The browser comes with support for up to 8 regional Indian languages including Hindi, Gujarati, Marathi, Tamil, Telegu, Malayalam, Kannada, and Bengali. Users can customize the browser including its "Local News category" to get relevant updates about everything happening around you.

The JioBrowser app allows users to access top sites, use the Incognito mode for private surfing over the Internet and lets users share news to his or her contacts and via social media. However, the app is currently not available for the iPhone users and there is no word on its availability for the iOS users.

Furthermore, Reliance Jio has invited feedback on part of the users for further enhancing the user experience.