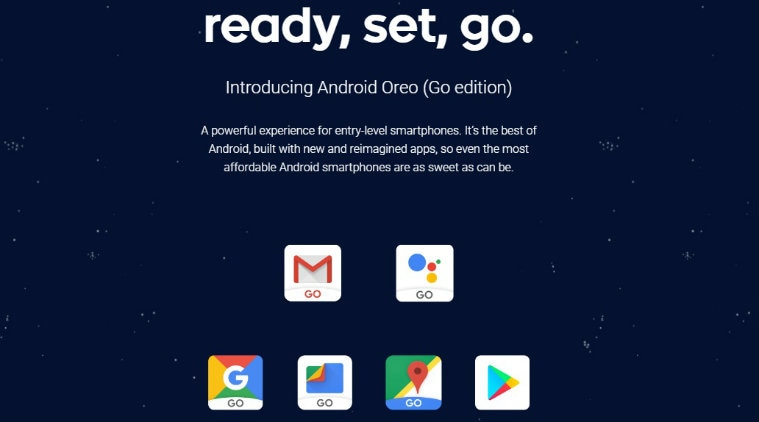 Qualcomm, MediaTek announce support for Android Oreo Go Edition
Qualcomm and MediaTek have announced support for the recently launched Android Oreo Go Edition. The San Diego-based Qualcomm says it is working with Google to deliver an optimal experience on smartphones with 1GB RAM. According to the company, low-end devices based on Snapdragon mobile platforms will hit the market in early next year.
Another mobile chipset company, MediaTek is extending its support to Google on its plans to improve the Android experience on low-end and budget phones. The company has said that its MT6739, MT6737, and MT6580 entry-level chipsets can runs on Android Oreo Go Edition devices.
MediaTek further states that Google was directly involved to ensure that "Android Oreo Go edition works well on its line of processors, enabling a faster time-to-market mechanism for device manufacturers, and ensuring a quality Android smartphone experience that is both secure and affordable for devices with 512MB to 1GB of memory." MediaTek aims to launch the Android Oreo Go edition smartphones by the first quarter of 2018. These phones will  be available in markets like India, the Middle East and Africa, Latin America, and South East Asia.
Android Oreo Go Edition was announced earlier this week at an event held in Delhi. It's a stripped-down version of Android, designed for budget and entry-level smartphones. Google said the first devices from its partners will launch in the next few months. The OS comes comes with a suite of apps in the form of Google Go, Google Assistant Go, YouTube Go, Google Maps Go, Gmail Go, and the new Files app. All Android Oreo Go Edition smartphones come pre-loaded with a tailored version of  Play Store that recommends apps that "are tuned to run well on entry-level devices".Google claims these pre-installed apps have been slimmed down and takes 50 per cent less space.
© IE Online Media Services Pvt Ltd