Technology
PUBG Mobile crosses 20 million daily active users, season 3 kicks off with introduction of Royale Pass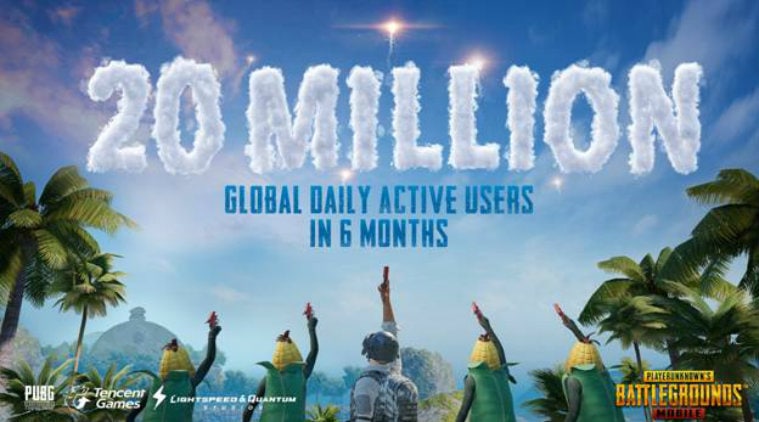 PlayerUnknown's Battlegrounds (PUBG) Mobile recently received the 0.8.0 update for its mobile app on the Android and iOS platforms. The update added the new Sanhok map, new weapons, and vehicles to the game in a bid to make it much more interactive and fun for users to play. Tencent has announced that the PUBG Mobile app now has over 20 million daily active users globally.
PUBG Mobile is an online battle game similar to its Xbox One and PC versions with some limitations. In the game, players parachute onto a battlefield where they then find vehicles and weapons and win the game by becoming the last person standing.
According to the company, PUBG now has over 20 million daily active users globally excluding Japan, Korea, and China. Additionally, PUBG Mobile has also completed its season 2, during which over 130 million players earned themselves 86,44,25,575 chicken dinners.
20 Million global daily active users in 6 months! Thanks for taking us this far, #pubgmobile crew! pic.twitter.com/l8ubeDJllr

— PUBG MOBILE (@PUBGMOBILE) September 13, 2018
In a bid to celebrate this, PUBG Corporation has kicked off PUBG Mobile season 3 with the introduction of a Royale Pass, which provides players with cosmetic unlocks for every new level earned, somewhat similar to Fortnite's Battle Pass.
The new PUBG Mobile 0.8.0 update adds a new mini-map – Sanhok – which was earlier only available in Xbox and PC versions of the game. Additionally, new measures have been introduced to stop hackers from intoxicating the game for other players, and a few other additions to make the gameplay more interesting.
© IE Online Media Services Pvt Ltd