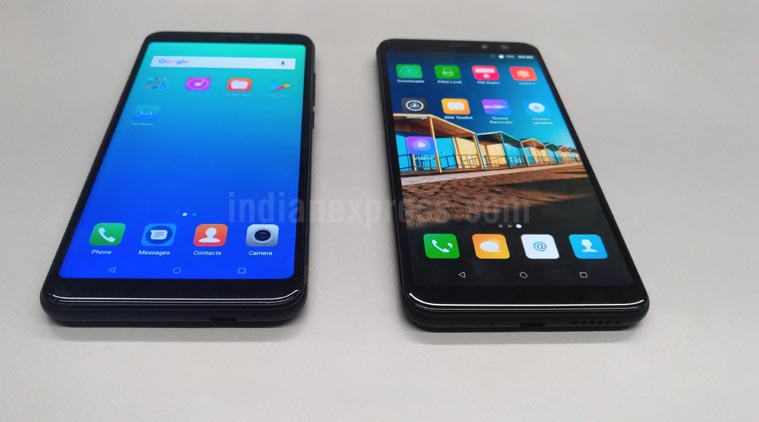 Micromax Canvas Infinity series with 18:9 aspect ratio to launch later this month
Micromax enjoyed a head start in the Indian smartphone market from the beginning. That was the time when a majority of Chinese smartphone companies were still conceptualizing their plans for India. During those days, Micromax was considered as India's Samsung – the company with bold ambitions. Its smartphones were a huge draw, and the company even ran an ad campaign with Hollywood's A-list actor Hugh Jackman to boost the brand image.
Soon came Xiaomi and the new wave of Chinese smartphones offering high-quality devices at less prices. Micromax's cycle of successful devices stalled, new products weren't hits, and competitors had moved ahead. The last couple of months have been rocky and Micromax is no more the shining star it used to be. Analysts have begun to question whether the firm's greatest days are now in the past.
But, Micromax is eyeing a comeback with a new strategy and three new phones under the Canvas series. Last week, Rahul Sharma, co-founder of Micromax Informatics, invited select journalists to the company's Gurugram-based office to discuss the future strategy, among other topics.
"In terms of our strategy we were pretty confused", Sharma admitted during the roundtable with a handful of journalists. "Now I think we are crystal clear. We know what we have to do, and how we have to do this. We are completely ready to go into the market and attack. Clearly we have identified that we will focus on below Rs 10,000 and Rs 20,000 price segments", he explained.
"We are coming back with a new series, called the 'Canvas Infinity'. There will be three phones under the Infinity series; Canvas Infinity, Infinity Pro and Infinity Pro S. These phones will have the Infinity screens, meaning the phones will come with a 18:9 aspect ratio. We will go for the target segments with the Canvas Infinity series", said Sharma.
With Canvas Infinity series, Micromax is betting on the new display with its unusual 18:9 aspect ratio. The display on both smartphones will be taller than usual, as seen on the LG G6 and Samsung Galaxy S8. What is clear is that Micromax will play the volume game with the Canvas Infinity series and price these aggressively. In contrast, Samsung Galaxy S8 costs Rs 57,900 and LG G6 at Rs 37,789, respectively.
The company says there will be two models in the series and one will hit the market towards the end of the month below Rs 10,000. The second model will be slightly better in terms of display and camera, and will be launch around Diwali at a price point of below Rs 20,000. Micromax isn't ready to reveal anything about the third model in the Canvas Infinity series.
For Micromax, the Canvas Infinity will be a make or break situation. That is because Micromax, which once created the mid-end segment with its hit Canvas HD smartphone, is now in fighting to stay relevant in the category. Micromax says it has always challenged its competitors by bringing innovation in the mid-end segment. With respect to the Canvas Infinity series, Micromax has not yet revealed too many details, but co-founder Rahul Sharma is confident that these phones will prove to be a hit.
© IE Online Media Services Pvt Ltd