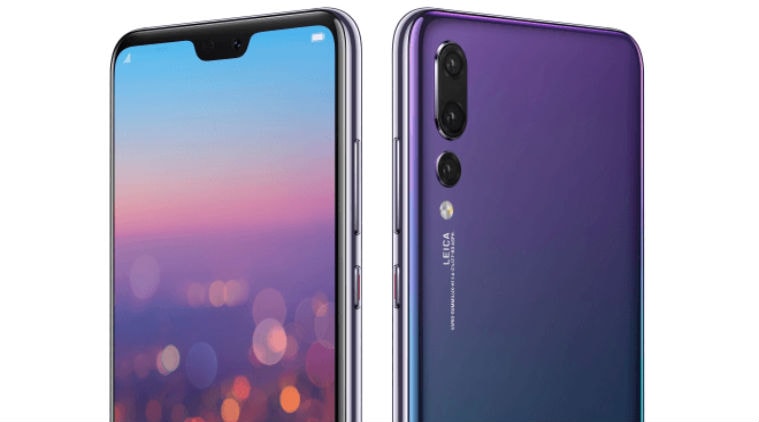 Huawei P20 and P20 Pro to come with Super slow motion mode, 128GB storage
Huawei does not plan to launch its P20 lineup until March 27 in Paris. However. that hasn't stopped leaker Ronald Quandt for sharing details of the upcoming smartphones. According to a reliable leaker, both the P20 and P20 Pro will come with 128GB of onboard storage. Huawei P10 and P10 Plus came with 32 or 64GB storage when they were launched last year.
Ronald also speculates that the P20 and P20 Pro for western European markets will cost Eur 679 (or approx Rs 54,326 and Eur 899 (or approx Rs 71,928), respectively. The P20 will be sold with 4GB RAM and 128GB storage, while the P20 Pro will come with 6GB RAM and 128GB storage. Quandt says other regions will get more variants, although exact details are missing at the moment.
Separately, another leak suggests the P20 and P20 Pro may get a super slow-motion capture mode, similar to the Galaxy S9 and Xperia XZ2. Though we still don't know whether the P20 lineup will be able to beat the 960 fps at 1080p slow-motion video capture. Even the Galaxy S9 has got a super slow-motion video capture, though it is limited to 960 fps at 720p. You can watch the leaked seven-second teaser for the P20 and P20 Pro slow-motion video capture below.
Slooow moootion #ImmaginaOOOltre#HuaweiP20
Congrats 4 u cats… @SofiaLehtimaki 🙃
🌞#catloverpic.twitter.com/AX3mxLvtg6

— Ricciolo (@Ricciolo1) March 18, 2018
We have seen various leaks surrounding the two devices and we know exactly what to expect from the P20 lineup. All three smartphones will feature an iPhone X-like notch and Leica-branded cameras on the back. Out of the three, the P20 Pro is said to come with an OLED display and a triple-lens camera setup on the rear. The P20 Lite, on the other hand, likely features a 24MP selfie camera and dual rear cameras.
What you get for ur money when buying the P20/P20 Pro (WEU):
P20 = 5.8in, 4/128GB = 679 Euro.
P20 Pro = 6.1in (not 6.01), 6/128GB = 899 Euro.
no other memory variants planned for Euroland, it seems. Other regions will get more variants. Some more official shots (size comparison): pic.twitter.com/ldi9oZ9jbj

— Roland Quandt (@rquandt) March 18, 2018
Huawei P20 lineup, especially the P20 Pro, will compete with Apple's iPhone X and Samsung's Galaxy S9. The latter smartphone went on sale on March 16 and early responses have been somewhat mixed.
© IE Online Media Services Pvt Ltd