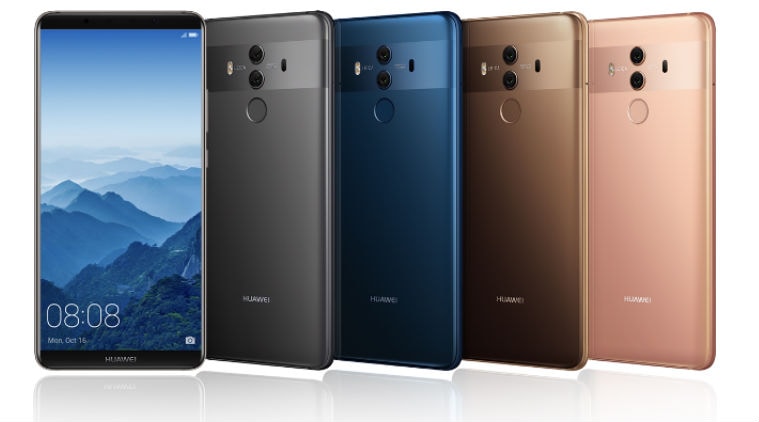 Huawei Mate 20 Pro to come with curved OLED display: Report
Huawei Mate 20 Pro could come with a dual-edge curved OLED display. According to a report from ET News, the company plans to source OLED panels from China-based BOE. The report claims BOE's OLED panels will be installed on Huawei Mate 20 Pro, which the company plans to launch in the second half of the year.
BOE is a company that is primarily known for producing LCD displays to a number of smartphone manufacturers in China. However, there are some concerns that it may not able to supply the volume Huawei would have targeted. It's being said that the company has so far supplied OLED panels to a small number of smartphone manufacturers in China. It's a bit of a surprise to see Huawei's dependence on a single supplier, when both Samsung and LG have long been considered the dominant players for supplying OLED panels on smartphones.
Also read: Huawei is bringing Nova 3, Nova 3i to India; expect series launch by end July
A lot is unknown about the Huawei Mate 20 Pro at the moment. Word on the street is that the flagship smartphone will be equipped with Huawei's Kirin 980 processor coupled with 8GB RAM. Evidently, the phone could feature a triple-camera setup on the back, similar to the Huawei P20 Pro. Huawei, the world's third-largest smartphone player, is expected to launch the latest Mate 20 series in October.
In related news, Huawei is bringing the Nova 3 and Nova 3i to the Indian market on July 26. Out of the two, Nova 3 is said to feature a 6.3-inch FHD+ display, a Kirin 970 processor, 6GB RAM, 64GB or 128GB internal memory, and a 3750mAh battery. Meanwhile, Nova 3i is expected to come with a notched display, a Kirin 970 processor, dual cameras on the front and rear, and a 3340mAh battery.
© IE Online Media Services Pvt Ltd