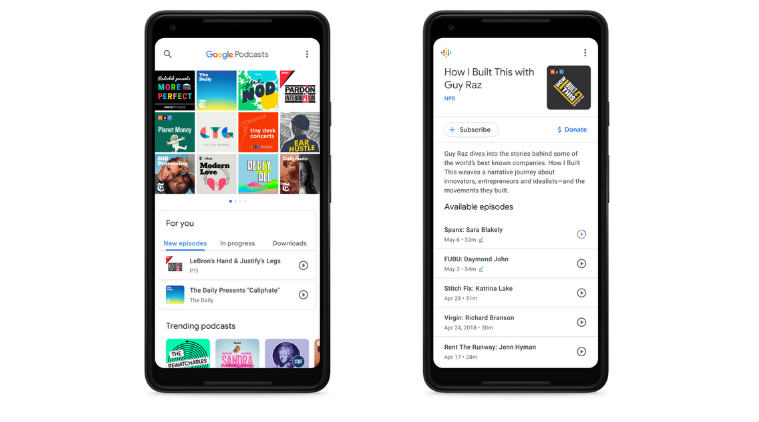 Google launches a standalone podcast app for Android
Google has launched a new Podcast app, which will allow users to listen to their favorite podcasts. The app is now available for free globally from the Play store. The Podcasts app will sync across Google devices, including the Google Home smart speaker, so users can resume listening to any content across devices, from the last point at which it was paused.
Through Google Podcasts, users can subscribe to any show, including 'The Bill Simmons Project', 'Cyrus Says', and 'Modern Love', among others. If a user shows greater interest in sports or crime series, or prefers podcasts from a particular network, Google's AI technology can modify the list of podcasts that appear as part of its search results.
Google Podcasts will also cater to podcast creators, who can customise features within their channel, and keep track of their content. Some of these changes include creating a prompt that allows Google to quickly index podcasts, creating a unique direct link for each show, and tracking analytics from Google Podcasts. Plus, creators will be able to share content created from Google Podcasts on their own website, via the Google Podcasts brand assets. All creators, though, must ensure that they follow Google's updated developer guidelines, which is included within other Google apps as well.
Future developments in Google Podcasts could include automatic subtitling that will be based on improving speech-to-text technology. Further, these subtitles could be made available across languages via Google Translate. Google Podcast app is currently live on Android, but there's no word on if the company is working on an iOS app.
© IE Online Media Services Pvt Ltd