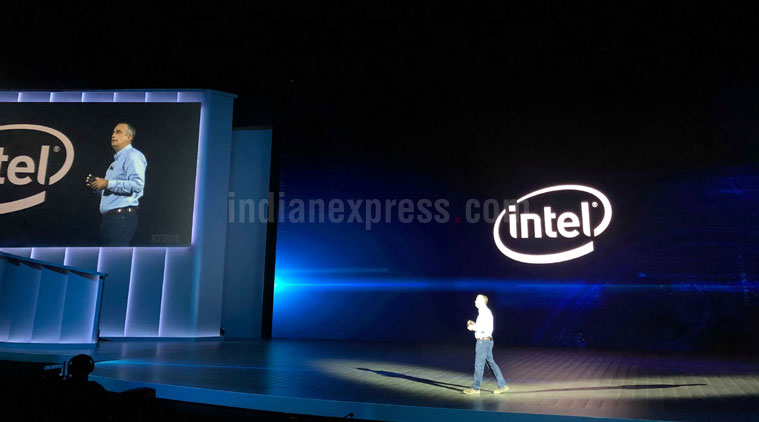 CES 2018: Intel CEO Brian Krzanich addresses Meltdown, Spectre security flaw
Intel CEO Brian Krzanich on Monday said fixing the issues Spectre and Meltdown vulnerabilities was "job number one" for the chipmaker. Delivering his keynote address at CES 2018 in Las Vegas, Krzanich said he was happy that all stakeholders had come together to find a fix for the security flaws. He said about 90 per cent of the devices had been patched and the rest would get the updates soon. The Intel CEO said there were no reports of the vulnerability being exploited by anyone.
The Intel CEO's statement came at the beginning of the chipmaker's keynote, which is traditionally one of the showstopper events at the largest tech show in the world. The keynote was devoid of detailed insights into new processors from the company except for a sneak peek into Loihi, Intel's latest self-learning chip for artificial intelligence. This Neuromorphic AI-based processor works like a human brain. Intel also showcased a new 49-qubit quantum processor chip during the keynote.
Intel processors as well as all other processors, including those on ARM architecture, those by AMD, are impacted by Spectre vulnerability, according to Google's Project Zero which was reported last week. Security researchers discovered the flaws nearly a year back and informed Intel of the same as well.
It has also been reported that the fix for Meltdown and Spectre could slow down the performance of some systems by as much as 30 per cent. However, the company has insisted that not everyone will face a significant reduction in performance. The Intel CEO said during his keynote, "We will continue working with the industry to minimise the impact on those workloads over time." Krzanich also said he expects all processors to have updates for the vulnerabilities by the end of January.
Disclaimer: The author is attending CES 2018 in Las Vegas at the invite of Intel India, which is paying for travel and accommodation. 
© IE Online Media Services Pvt Ltd