Technology
Apple's 2018 iPhones prototypes revealed in new leaked video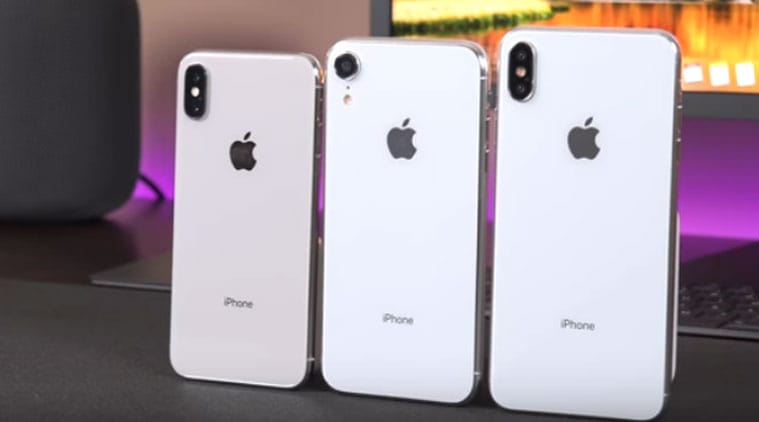 Apple is supposed to release three new iPhones in September 2018, and another video has leaked, which gives a look at the iPhone prototypes. The video shared by YouTuber DetroitBORG gives a look at three dummy iPhones given to him by Australian tipster Sonny Dickson. All three Apple iPhone variants: the iPhone 9 with the 6.1-inch display, iPhone X Plus with 6.5-inch display and the iPhone X with its 5.8-inch display are seen in the video.
The video gives a good look at all three prototypes. It looks like the iPhone 9 or iPhone with the 6.1-inch display will come with a single rear camera at the back, just like the other leaks have reported. The iPhone XS 2018 will continue with the 5.8-inch display, while the iPhone XS Plus could have a bigger 6.5-Plus screen.
The two iPhone X variants will sport a dual rear camera, the iPhone 9 will continue with a single camera. However, all three iPhones in 2018 will come with Face ID on the front, and a notch with all the hardware for the Face ID feature being placed in there.
According to the video, the Apple iPhone X with the 5.8-inch display looks very similar to the current iPhone X, though of course it will come with newer hardware, processor and will be faster. Apple is also expected to release a new Apple Watch 4, new MacBook Air series and revamped iPads with FaceID in September.
Read more:
The Apple iPhone 2018 series could also have a dual-SIM option. Reports claim the 6.1-inch LCD variant will have a dual-SIM option. The option for this feature has also been spotted in the iOS 12 code. However, reports claim the dual-SIM option could be limited to China market, and might not launch in India.
Apple is yet to announce a September date for the event, which is likely to take place in the first week. Reports have also claimed that the 6.1-inch LCD variant of the iPhone 2018 series could be delayed and might not ship till October-November. This will be the most budget friendly option on the list at $600-$700; the iPhone X and iPhone X Plus for 2018 are expected to start at $800 and $999 respectively.
© IE Online Media Services Pvt Ltd