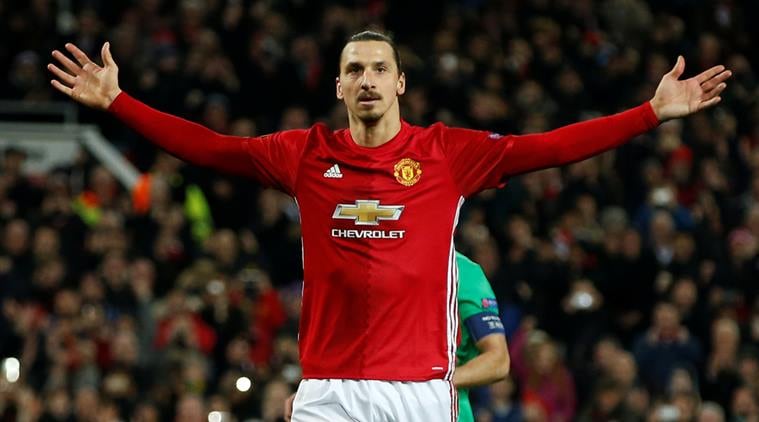 Zlatan Ibrahimovic leaving Manchester United after club agrees to terminate contract
Zlatan Ibrahimovic is leaving Manchester United after the Premier League club terminated the Swedish striker's contract on Thursday.
"Manchester United confirms that it has agreed to the termination of Zlatan Ibrahimovic's contract with immediate effect," United said in a statement amid reports that the 36-year-old had signed for Los Angeles Galaxy.
"Everyone at the club would like to thank Zlatan for his contribution to the team since his arrival and wishes him well for the future," United said on their website (www.manutd.com).
It's been a blast, Zlatan. pic.twitter.com/1mchkTH2Zj

— Manchester United (@ManUtd) 22 March 2018
The 36-year-old, who is Sweden's record international goalscorer with 62 strikes in 116 games, sustained a bad knee injury in last season's Europa League quarter-final against Belgium's Anderlecht.
He last played for United on Dec. 26 against Burnley.