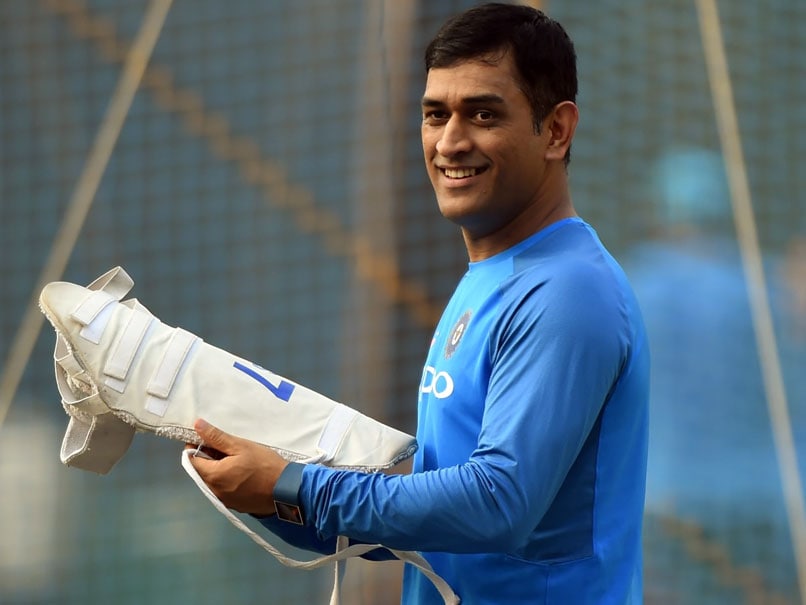 Yousuf Wants Dhoni To Help Struggling Pakistan Captain Sarfraz
Even at the age of 36, Mahendra Singh Dhoni is an absolute boss when it comes to glove work behind the stumps. Be it under-arm flicks without looking at the stumps or whipping off the bails in a flash or planning for a wicket, Dhoni has proved time and again that he is arguably the best wicketkeeper in the business. Known for his calm and composed demeanour and on field game plans, the former India captain is seen as an idol for many cricketers around the world. Struggling Pakistan captain Sarfraz Ahmed has been asked by former Pakistan cricketer Mohammed Yousuf to consult Dhoni to get over his fitness and form.
"I think Sarfraz needs to work on his fitness and skills a lot more. Unless he is in top form he can't expect the team to respond," Yousuf said.
"Dhoni led India admirably in all three formats for a long time and performed not only as captain but also as a batsman and wicketkeeper. Sarfraz can learn a lot from him," he added.
Sarfraz, who was made captain in all three formats last year after leading Pakistan to the Champions Trophy title in England, has come under pressure and criticism following Pakistan's debacle in the ODI series in New Zealand.
Pakistan were whitewashed by New Zealand in the five-match ODI series besides also losing the first of three T20 Internationals.
To make matters worse for Sarfraz, he scored just one big score of fifty in the six matches while his keeping has also come under scrutiny.
"Nothing wrong in giving Dhoni a call and chatting to him. He can give a lot of helpful tips to Sarfraz on how to handle things because it is never easy when you are the keeper and also the captain ," Yousuf said.
He further emphasised that Sarfraz had to realize that he needs to improve his fitness a lot more.
"I see him on the heavy side and he has to now focus on his batting and keeping a lot more. Dhoni can guide him on how he achieved so much success and how he had handled pressure of all responsibilities so well for so long," he added.
Dhoni led India to the World Cup, Champions Trophy, World T20 and Asia Cup titles in his captaincy tenure and also saw India become the number one Test side.