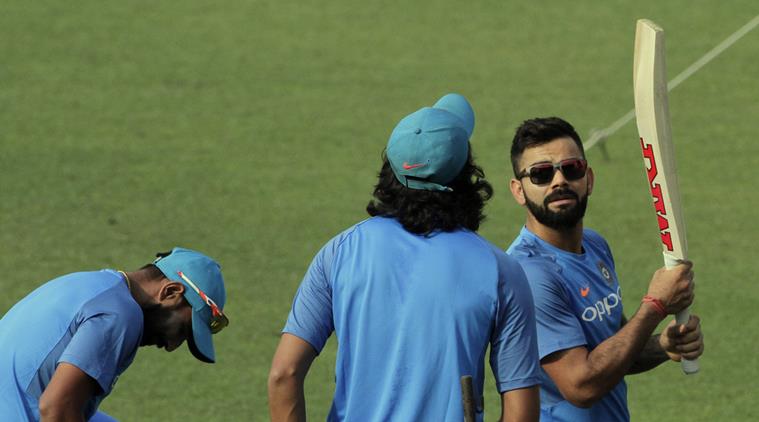 We look up to you Virat Kohli, you are our hero, like Jagmohan Dalmiya: Kapil Dev
India's former captain Kapil Dev compared current skipper Virat Kohli with the late Jagmohan Dalmiya and termed the two as heroes both on and off the field. Delivering a lecture at the Annual Jagmohan Dalmiya Conclave, Kapil said that Kohli has made everyone proud with how he has taken fitness to a new level.
"We look up to you (Kohli), you are our hero, much like Dalmiya (was off the field). You can change things and you have done this in terms of fitness which we all are proud of today. Every captain comes out with something new and you have taken the fitness level to a new level. We, as cricketers, can say 'keep up the good work'. You have the ability to believe in yourself, you can achieve the ultimate," the legendary all-rounder said.
The event was attended by Sri Lanka Cricket president Thilanga Sumathipala and members both India and Sri Lanka cricket teams. Former India captain Mohammed Azharuddin was also present.
Kapil termed Dalmiya as the off-field hero and said cricketers are enjoying today because of the efforts of the veteran administrator.
"We have two type of heroes — one is off the field and another on the field. If cricketers are enjoying today it's possible because of Dalmiya, without him we would have struggled. Earlier we would ask 'can we get wages like Australia, England. Now all this has changed and they are now saying can we get wages like India. That has changed because of him."
Dalmiya, who passed away on September 20, 2015, played a major role in BCCI's rise as the wealthiest cricket board in the world. Kapil said the former president was quick to understand that a cricketer has a short career span of eight to 10 years.
"It's important to have money on your side and Dalmiya understood that. Not everyone is Sachin Tendulkar, you only get to play 15-20 years at max and you are at your prime for eight-10 years. He ensured that you make your life in that career, that credit goes to my hero.
"He wasn't the best of speakers but he was instrumental in bringing everybody together, a true leader who got things done. He was the hero of every cricketer in our country. What we are today is because of this man," he concluded.
Sumathipala recalled how Dalmiya helped the Sri Lankan team when Muttiah Muralitharan was accused of chucking in 1995.
"He was born with leadership qualities and negotiation skills by understanding and hearing all parties and settle the dispute at the best interest of everyone. After we won the World Cup I was representing Sri Lanka at the ICC annual meeting in London where we had another issue to settle — the suspect action of Muralitharan. He helped us in addressing umpires and referees."
(With PTI inputs)
© IE Online Media Services Pvt Ltd