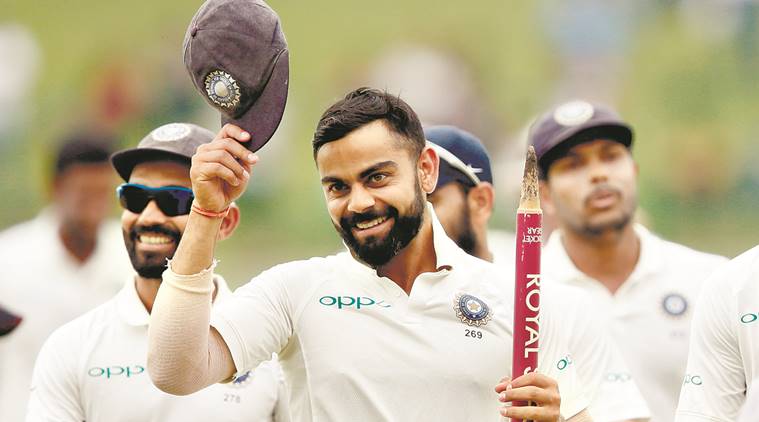 We are a team looking to perform in different conditions, says Virat Kohli
The Indian cricket team is all set to travel to England and Ireland for the away tour. The Virat Kohli-led Indian team will play two T20Is against Ireland from June 27 that would be followed by three T20Is, three ODIs and five Test matches against England starting from July 3. Talking about the pitch and the conditions, head coach Ravi Shastri on Friday suggested that every game is a home game for the Indian team as they try to read the pitch properly and not the opponents.
"Every series is important. Every game is home game for us because we play the pitch and not the opponent. The boys know they will be rated if they attack the conditions and perform well," Shastri said at the team's press conference.
Captain Virat Kohli added that the side is looking forward to traveling and perform in different conditions. "When we were playing the Test series in South Africa, initially people thought we were outplayed but then the third Test happened and it was followed by the limited overs matches. People can't see the small things but we as a team know how we did. We are a team looking forward to traveling to other countries and perform."
More to follow…
© IE Online Media Services Pvt Ltd