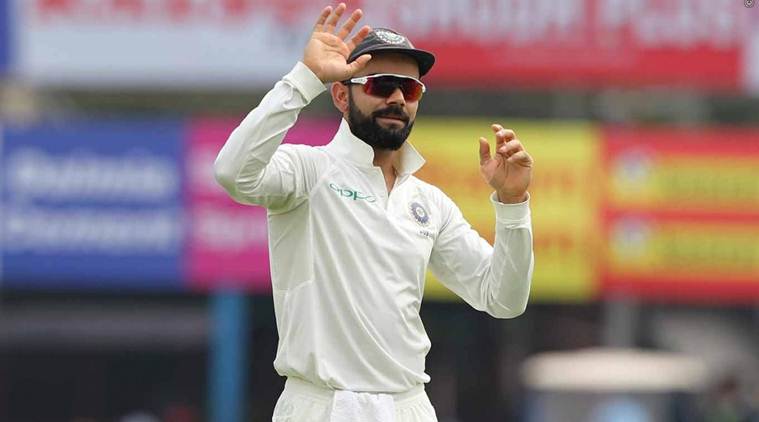 Virat Kohli rises to 5th in ICC Test Rankings for batsmen
Virat Kohli broke in to the Top-5 ranks in ICC Test rankings after his 50th international century which he scored for India against Sri Lanka in the Kolkata Test on Monday. He moved up a spot to occupy the fifth position and overtook Australia opener David Warner who has now slipped to sixth position. His 104-run innings in Kolkata helped him break into the Top-5.
Other Indian batsman who moved up was Shikhar Dhawa. Gaining two places in the latest rankings, Dhawan moved up to 28th position after his 94 runs in the second innings. Among the bowlers, Mohammed Shami gained one spot and moved to number 18 while Bhuvneshwar Kumar moved up eight places to career-best 29.
But there was some bad news as well. Ravindra Jadeja, who could have become the top-ranked bowler and all-rounder in the Sri Lanka series, slipped to third position int eh bowlers' rankings and lost points in the all-rounders' rankings.
The first India-Sri Lanka Test ended in a draw and all the 17 Sri Lanka wicket that Indian bowlers took went to pacers, leaving the two spinners Jadeja and R Ashwin wicketless in the Test.
India continued to top the team rankings in Test cricket with 125 ranking points while South Africa are placed second. Australia and England begin the Ashes series on November 23 and both teams have an opportunity to improve their rankings. Australia are currently fifth in the rankings and can overtake England by winning the series by a margin of 2-0 or better. They can even reach the third spot by winning the Ashes 5-0.
England, currently at third spot, will cement their place at third with 110 points if they win the Ashes 5-0. Australia then could slip in the rankings as their ranking points will be 91.
© IE Online Media Services Pvt Ltd