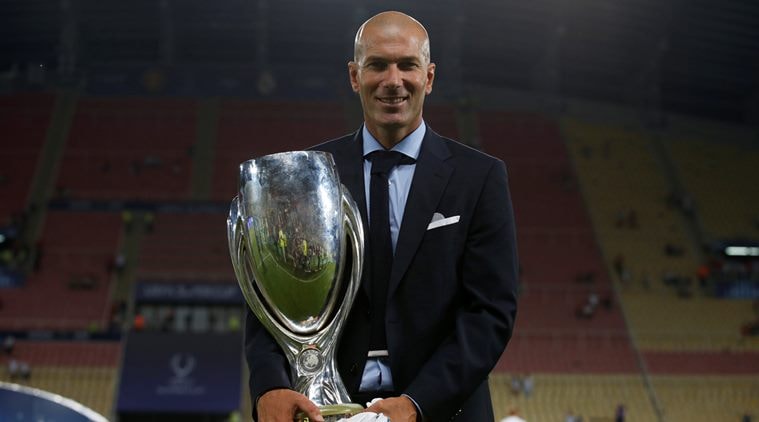 UEFA Super Cup: We have character, which is why we win, says Zinedine Zidane
Zinedine Zidane was worried about his side's performance before the match as the pre-season did not go well for the Spanish reigning champions Real Madrid. However, he did not let that get the better of them in the UEFA Super Cup final against Manchester United on Tuesday.
After beating Jose Mourinho's side 2-1, Zidane said, "It's not an evolution, it's just a question of work. We have lots of talented players who work hard, and we can win lots of things with the players that are hungry and want to win.
"The match was almost perfect, we suffered a bit in the second half, but that is normal. A third goal from Gareth Bale would have killed the game off, but we have character, which is why we win."
This is Real Madrid's second consecutive Super Cup trophy under the French manager. "We know we will have good opponents throughout the season starting on Sunday [against Barcelona]," Zidane continued. "We want to prepare well and do things perfectly, do things better compared to what we did in the last three or four games."
"There are many teams who can make things hard, but what we want is to keep going how we are, trying to win every game," Zidane said. "There are lots of teams who can beat us, and this is what happens all year. The season is long and hard, and this season will be more difficult for us, but we still have the desire to continue as we are."
© IE Online Media Services Pvt Ltd