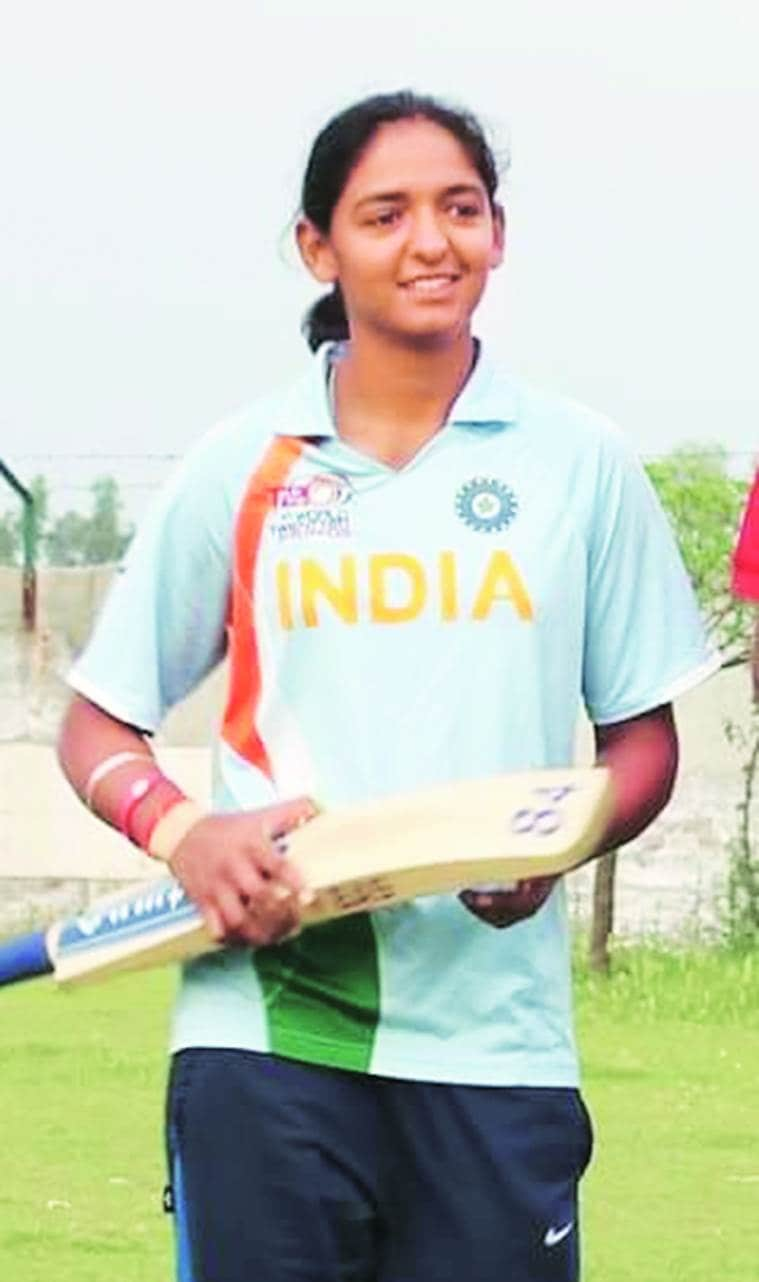 Tricky Pitch: Padded up for DSP job, she faces Railway googly
Cricketer Harmanpreet Kaur, who helped India storm into the final of Women's World Cup with an unbeaten 171 against Australia, is caught in the corridor of uncertainty over a job switch from her current employer, Western Railway, to Punjab Police, which offered her a DSP post last year.
The Arjuna award winner is not being relieved by Western Railway, where she worked as an Office Superintendent. She got the job three years ago under sports quota, and now Railways is citing a five-year bond she signed.
The Congress government felicitated Harmanpreet and offered the DSP's job in July, 2017. Her request for a government job nearly five years back had earlier been rejected by the state government.
Harmanpreet told The Indian Express over phone that while Western Railway has not paid her salary for the past five months, it has also not accepted the resignation she tendered after Punjab government offered her the job. Western Railway, she said, is "demanding Rs 27 lakh" if she did not honour the five-year bond. "I worked for three years. But, they are asking for the salary of five years to waive off the bond," Harmanpreet said. "It has been five months that I have not been paid salary. I am jobless. I am getting salary neither from Railway nor from Punjab government," said Harmanpreet, who hails from Punjab's Moga district.
CM Amarinder Singh, The Indian Express has learnt, has taken up the matter with Railway Ministry more than once. On Monday, Amarinder again wrote to Railway Minister Piyush Goyal, requesting him to look into Harmanpreet's case differently. "…she is not leaving the government (job) for a private job. Rather she is joining the state government from a Central Government Organisation for better career prospects. If she is not allowed to join as DSP by imposing the bond by the Railways, it would be unfair to her and amount to punishing rather than rewarding her outstanding performance in Cricket," he wrote.
Western Railway General Manager Anil Kumar Gupta said, "Railway Board recruits people under sports quota and there is a condition of a five-year bond. In case they want to leave earlier, they have to reimburse the salary of five years. If they deposit the amount, they are allowed to go." Told about Punjab CM writing to Railway Minister to seek relaxation for Harmanpreet, Gupta said Railways will go by the decision of Railway Board. Asked if there was a precedent of such a relaxation, he said, "Not in my knowledge". Back from Australia after playing in Big Bash League, Harmanpreet will attend a training camp from Wednesday ahead of the women cricket team's tour to South Africa later this month.