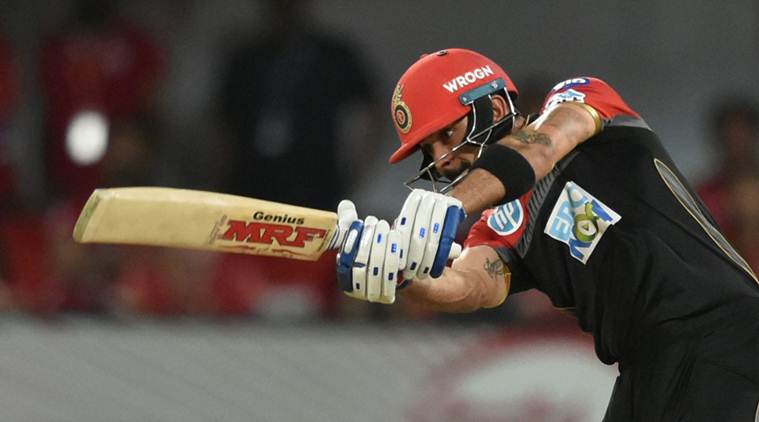 There is a 'proper big dog' coming to Surrey: Moeen Ali on Virat Kohli's county stint
India skipper Virat Kohli will begin his first ever county stint when he will join Surrey next month and England all-rounder Moeen Ali, who is also a part of Royal Challengers Bangalore in the IPL, said that Kohli is a "proper big dog."
"I know a few of the Surrey guys and they are not what people make them out to be a lot of the time. But if anyone in that dressing room does think they are a big dog, they will need to sit down for a little while because there is a proper big dog coming," Moeen was quoted as saying by 'The Guardian'.
Talking about the RCB skipper, Ali said that Kohli is one of the most humble cricketers. "You see him on the field and people might think he's arrogant but it is the complete opposite. He's so humble it is almost weird how nice he is. He's the biggest name in India but will ring me to check I'm OK or ask if I fancy lunch. Sometimes a player will invite the squad to their house for a meal and it would be easy for him to say no. But he would always go. I can say with certainty that anyone who has a bad word doesn't know the guy," he said.
Another England and RCB all-rounder Chris Woakes also added that Kohli is "very calm" off the field and it's his passion for the game that comes out while playing.
"You have your perceptions of someone like Virat, who is quite passionate, emotional, in your face and plays it hard. But off the field he's very calm and you can chat about anything. "He's very down to earth and for someone who has such huge pressures and public focus in India, to see him go about his business in this way quite refreshing," Woakes said.
Woakes revealed that Kohli is looking forward to his first County stint. "In my first year of IPL I found as an overseas player you get a lot of attention walking through airports in India. But having him in the team – the No 1, the king – we're almost irrelevant. It makes you realise what his life is like. So county cricket will be much more chilled and he'll enjoy that. Playing at smaller grounds, that will be an experience too. Having spoken to him about it, he loves touring other countries – it's a release."
Kohli is well-known for his fitness regime and the right-hander told that he goes for a "priming session" in the gym 30 minutes before the team bus leaves the hotel for the match.
"Around 30 minutes before the bus leaves for a match, he does what he calls a 'priming session' in the gym. It's like a short burst of Olympic weightlifting. It's certainly different but it works for him. Overall, his fitness work is having a serious impact on the next generation of Indian players. He's leaner, fitter, more agile than those before," Woakes told.