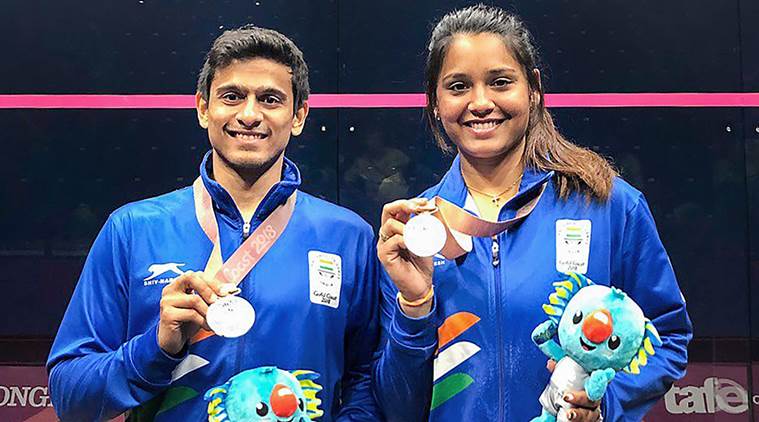 Tamil Nadu Government announces incentives for medal winners at CWG 2018
The Tamil Nadu government on Monday lauded sportspersons from the state who had won medals at the just concluded 21st Commonwealth Games in Australia, and announced rich cash incentives for their feats.
Chief Minister K Palaniswami wrote to squash players Joshna Chinnappa, Deepika Pallikal and Saurav Ghosal, besides A Sharath Kamal and G Sathiyan (Table Tennis), lauding them for winning medals in their respective fixtures.
According to the Chief Minister, Pallikal will receive a government 'high cash incentive' of Rs 60 lakh for winning two silver medals, while Chinnappa and Ghosal will get Rs 30 lakh each for their respective single silver medals.
Kamal, who won a silver in the men's doubles and a bronze in the singles event was "eligible" to get Rs 50 lakh for his feat, Palaniswami said.
This was in addition to the Rs 50 lakh announced by the Chief Minister earlier to Kamal for winning gold in the men's team event, Palaniswami said.
He also announced Rs 50 lakh for Kamal's teammate G Sathiyan for winning silver and bronze in mixed doubles and men's doubles, respectively.
This was in addition to the earlier Rs 50 lakh announced by him to Sathiyan for winning gold in the team event, the Chief Minister said.