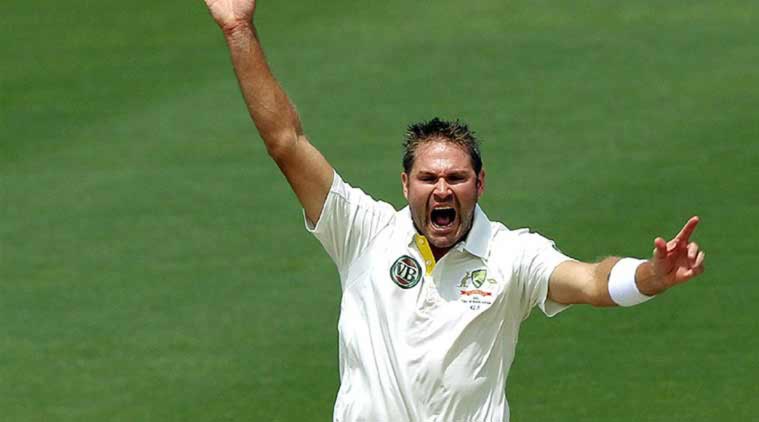 Ryan Harris, Joe Burns charged for breaching CA Code of Conduct following controversial BBL match
The ripples of Alex Ross' controversial dismissal is still being felt in the Big Bash League. Brisbane Heat's Joe Burns has reportedly been slapped with a fine of AUD 6000, which converts to an amount in excess of Rs 3 lakh for using "language or a gesture that is obscene, offensive or insulting during a match," with the match in question being Heat's recent fixture against the Hobbart Hurricanes. Furthermore, former Australian pacer Ryan Harris, who is currently Cricket Australia High-Performance Coach was also been charged for his outburst on Twitter following the match.
During the match, Heat's Alex Ross was declared out by the third umpire for obstructing the field. Heat went on to lost that match by three runs. Heat captain Brendon McCullum admitted that the opposition deserved to win on the basis of their superior performance but he also slammed his Hurricanes' skipper George Bailey as the Kiwi felt that he had "missed an opportunity" to uphold the spirit of the game by not calling back Ross.
The first obstructing the field in BBL history #BBL07 pic.twitter.com/uG1o1AlbWp

— KFC Big Bash League (@BBL) 10 January 2018
The decision drew polarised reactions. While Glenn Maxwell, Ryan Harris and Andrew Tye all came out on Twitter slamming the dismissal, Dean Jones argued that the trajectory of Ross' run makes him susceptible to decisions such as this. Cricket Australia reportedly stated that the reason for the reprimand, which included a fine of 3000 AUD, was for "breaching CA's Code of Conduct Article Level 2.2.3 — Public or media comment that is detrimental to the interests of cricket, irrespective of when or where such comment is made."
Burns, on the other hand, was found to be using foul language in reaction to the dismissal. The fine charged was also because it was his second offence in the last 18 months. He was found guilty of breaching the CA Code of Conduct in a Sheffield Shield game.