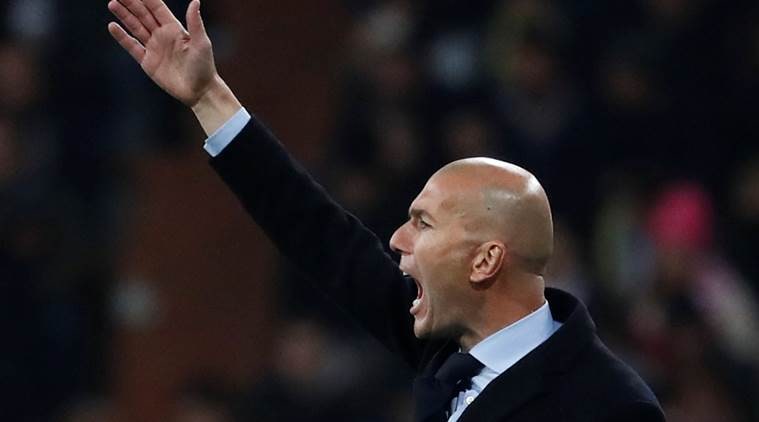 Real Madrid will be back in form by February, says Zinedine Zidane
Real Madrid manager Zinedine Zidane is convinced that the defending champions will be back in form by February, when the knockout stages of the Champions League kick-start. The French manager added that he is looking forward to the draw on Monday.
While Madrid defeated Borussia Dortmund 3-2 on Thursday to qualify for the next stage of the European tournament, Los Blancos have been out of momentum with their form in the domestic league, standing eight points behind leaders and rivals Barcelona.
Zidane was quoted by Marca as saying in the post-match press conference, "I am convinced that by February, we'll be fine. After the break, we'll be okay; we are looking forward to the draw on Monday even though a difficult opponent is coming. I don't care what team we play, this doesn't take place until February."
The Spanish giants are playing for their third successive European crown. However, Zidane, who does not see it as a possibility, said, "We're very far from that, I don't even think about it as a possibility. The important thing was to get through to the knockout stage, we've done that. Now we have to focus on LaLiga and the Club World Cup, there is plenty of time for the Champions League."
Giving an update on defender Raphael Varane, who was forced off through injury, the Frenchman said, "He has hurt himself and we have to wait the scan results that will come tomorrow," Zidane said. "He doesn't think it's a serious problem, but he is definitely out for Saturday. We will find a solution. Marcos Llorente can play there, he has done it before."
On Keylor Navas' future, Zidane said that he was happy with the keeper's performance. "Keylor is back and I think he played well. As I always say, the players can always give more. Regarding signings, I have two goalkeepers and I'm very happy with both of them," There has been ongoing speculation regarding the interest of Los Blancos in signing Kepa Arrizabalaga in January.
Real Madrid, who are placed fourth in the LaLiga table, now play Sevilla at Santiago Bernabeu on Saturday.  Cristiano Ronaldo, who created a new Champions League record of being the first player to score in every group stage match of the season, will hope to find the net at home.
© IE Online Media Services Pvt Ltd