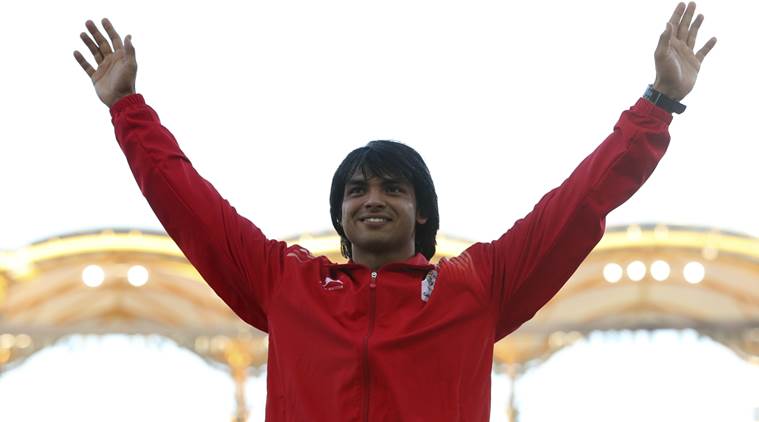 Neeraj Chopra to be India's flag-bearer at Asian Games 2018
Javelin throw star Neeraj Chopra will be India's flag bearer in the opening ceremony of the upcoming Asian Games 2018. Chopra, who won the gold medal in Commonwealth Games 2018 event in Gold Coast earlier this year, will lead India's contingent in the multi-sport event. The announcement was made by Indian Olympic Association (IOA) president Narinder Batra on Friday during the send-off ceremony organised for the Indian contingent.
The star athlete struck a gold medal in the Savo Games in Finland after he defeated his Chinese Taipei rival Chao-Tsun Cheng in July, after throwing 85.69 m to warm up for the Asian Games showdown. He also holds the national record of throwing 87.43 m, which he accomplished during the first leg of the Diamond League Meeting in Doha in May.
Chopra also holds the for U-20 world record with a throw of 86.48m. Neeraj had won the gold medal in the Asian Athletic championships in 2017 with a throw of 85.23 meters. He had also bagged a gold in the 2016 IAAF World U-20 Championships in Bydgoszcz, Poland.
With the 20-year old leading the Asian Charts so far this season, Chopra is expected to be India's best gold medal prospect in Jakarta. The 2018 Asian Games will take place from August 18 to September 2 and will be held in Indonesian cities of Jakarta and Palembang.
(With Inputs from PTI)
Must Watch
Manmarziyaan Trailer: 5 Best Things

Floods and landslides in Kerala after southwest monsoon wreaks havoc

Samsung Galaxy Note 9 launched: S Pen, battery are the big changes

5 Reasons To Watch Vishwaroopam 2
Start your day the best way
with the
Express Morning Briefing
© IE Online Media Services Pvt Ltd