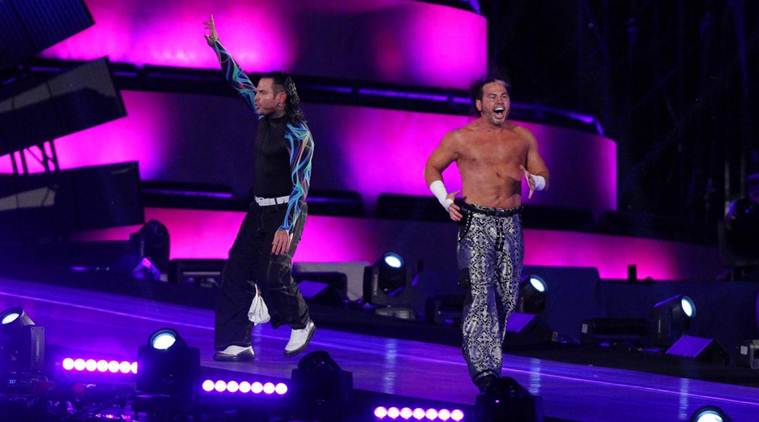 Jeff Hardy charged with drunken driving, arrested after car crash in North Carolina
WWE Superstar and tag team legend Jeff Hardy was charged with DWI (driving while impaired) in North Carolina. This was after he reportedly crashed his 2016 Cadillac on Saturday and incurred damages of an estimated $8,000 for it. The former WWE Champion was involved in an incident in Concord, North Carolina, on Saturday, March 10. Hardy, who has had a history of substance abuse, registered a 0.25 blood alcohol level on a Breathalyzer test.
This incident will be a big blow for the maverick WWE superstar who was scheduled to return to action after recovering from a shoulder injury. He was rumoured to be returning to WWE's biggest pay-per-view in April, Wrestlemania. However, Hardy has been handed an April court date and this throws his future in doubt.
Earlier, in 2008, Hardy was dealt a 60-day suspension days before Wrestlemania for a wellness violation. He had also faced similar troubles in TNA wrestling after leaving WWE. Jeff Hardy returned to WWE last year along with Matt Hardy and went on to win the tag-team championships.
Jeff Hardy was arrested 👀 pic.twitter.com/yLnbhVYoIb

— WWE 4 Life 🤼 (@WWENews_Account) 12 March 2018
Meanwhile, WWE issued a statement saying, "Jeff Hardy is responsible for his own personal actions. We are investigating the matter and awaiting information from local law enforcement officials."