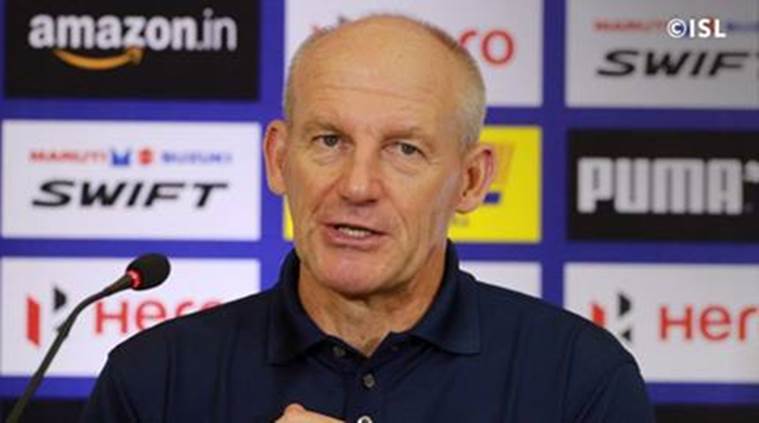 ISL 2018/19, Delhi Dynamos vs ATK: Needed to keep calm after Delhi Dynamos equalised, says ATK coach Steve Coppell
ATK managed their first win of the season when they beat Delhi Dynamos 2-1 at the Jawaharlal Nehru Stadium in Delhi on Wednesday. Coach Steve Coppell, however, thought for a short spell after the hosts equalised that it was going to be their third defeat in a row.
Speaking after the match, Coppell said that when the Delhi side levelled the match 1-1 in the second half, they had to calm down and retain possession. Coppell said in the post-match interview, "Well, I thought we played well for most of the game. When they equalised, I thought we lost it. Superb goal by Balwant. When they equalised, for a little spell of five minutes I thought we needed to calm down and retain possession for a bit and we managed to do that."
Praising Komal Thatal, Coppell said that the midfielder has got the energy, the skill and likes summoning possession.
HOT DEALS
Samsung Galaxy J6 2018 32GB Gold

₹1000 Cashback

Buy Now

Lenovo Yoga 520-14IKB U 81C800LVIN (Ci3-8130U/4GB/1TB/14'' FHD IPS TOUCH/Mnrl Grey/W10HSL/1Y)

₹4299 Cashback

Buy Now
Delhi Dynamos coach Josep Gombau felt that even though they lost the match, his side played a good game. "Played a good game, thought we started strong. I think Kolkata played strong but we definitely played a good game and had a chance of winning this one. In my opinion, we were much better than the last time. We tried to make an impact from the back but It didn't work. We played well, we had the ball.
Praising Subhang Sarangi, whose shot on goal was deflected by John Johnson for a corner at the start of the second half, the coach said, "Sarangi is a very young player. He played well. He is a player that came from our youth team."