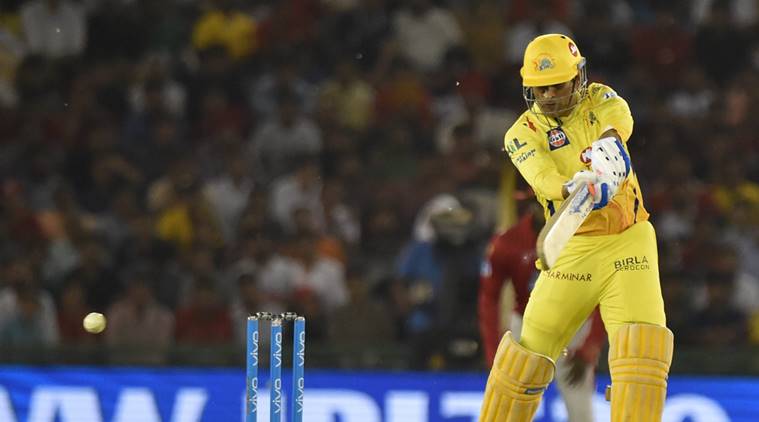 IPL 2018: MS Dhoni provides diagnosis of 'bad' back injury
MS Dhoni single-handedly got the job done for Chennai Super Kings against Kings XI Punjab on Sunday. But despite his heroics and highest career score in IPL, CSK fell four runs short at the IS Bindra Punjab Cricket Association Stadium. Dhoni scored 79 runs from 44 balls but it wasn't enough in the end for CSK to put together their third win in a row on return to the Indian Premier League. To add to CSK's worries, Dhoni suffered a lower back injury while running between the wickets. The team physio came out to help Dhoni get back to feet and play on. But the skipper continued to show signs of trouble at various stages.
"It's bad," he said of the injury. "How bad it is, I don't know. God has given me enough power, I don't need to use my back a lot (when batting). The hands can do the job," he further added. Dhoni hopes to be ready in time for CSK's next outing against Rajasthan Royals on Friday.
IN PICTURES | MS Dhoni finds solace in daughter Ziva, wife Sakshi's company after last over loss against KXIP
"We'll assess how bad it is. It shouldn't be too bad because I know what really happened. Once you know what kind of injury it is, it becomes slightly easy to get out of it. Also, we have three-four days now before the next game, so (there is) enough time. Also, I am quite used to playing with a few injuries; whether it is back, fingers, elbow or something else. So, you have to be tough and play out the game," said MS Dhoni to alleviate some worries for the coaching staff.
CSK have had injury concerns in just the first week back after serving a two-year suspension. Suresh Raina, Kedhar Jadav and Murali Vijay have all missed games due to injury, as has South Africa's Test skipper Faf du Plessis. In further troubles for the franchise, they were forced to relocate the base from Chennai to Pune after the police expressed inability in providing adequate security cover amid Cauvery protests.
COMMENTS | Chris Gayle's innings and Mujeeb Ur Rahman's bowling made the difference, says MS Dhoni
Despite the activity off the field, on the field CSK have put together two wins in three matches to find themselves third in the IPL table at this early stage in the season. "I'm proud of the character we're showing," coach Stephen Fleming said. "We're hanging in. "We're not too far away. We're scrapping and competing in every game we've played so far and we almost got across the line today (against Kings XI). To have two wins out of three with injuries and a bit of drama with our home ground, we'll probably take that."
© IE Online Media Services Pvt Ltd