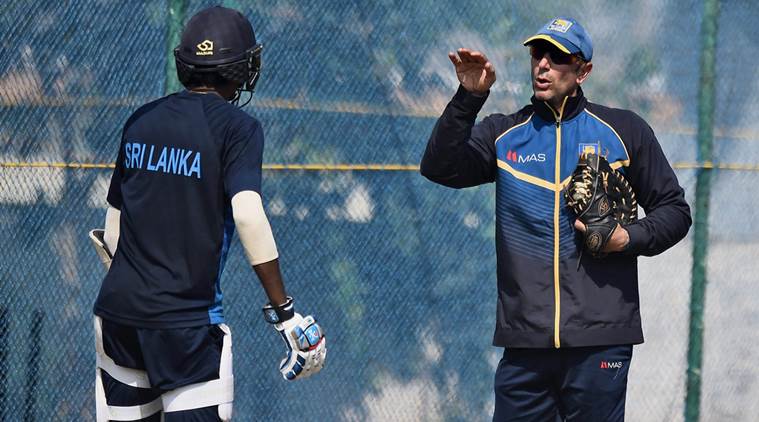 India vs Sri Lanka, 3rd ODI: Fielded five openers so we could deal with spin, says Sri lanka coach Nic Pothas
Sri lanka had named five opening batsmen in the three-match ODI series and ended up receiving a hiding in two of the matches to lose the series 2-1. Coach Nic Pothas said that it was a strategy. "It's a tough one. In hindsight, we can look back and pick holes in the system. But we had a strategy," said the South African.
"What we tried to do was to get as many players as possible who are good players of spin bowling into the squad," he said in the post-match press conference, "If you want to play India, you want to have players who can play spin in the middle order. That strategy is sound. But unfortunately, we lost two wickets in one over and that put us behind the black ball little bit."
Sri Lanka were 145/2 at the halfway mark in the third ODI but then lost the rest of their eight wickets for a woefull 55 runs. They never looked like they were able to defend the target they set and India romped home with eight wickets in hand. "Obviously not enough runs on the board," said Pothas, "In the 28th over we were well ahead of the game. Then there were two soft dismissals in one over. Very disappointing."
Sri Lanka have been struggling in ODI cricket since the retirement of the likes of Kumar Sangakkara, Mahela Jayawardene and Tilakaratne Dilshan. They have lost all the series they played in 2017. Pothas was fielding coach under previous coach Graham Ford and was appointed as head coach until Sri Lanka Cricket found a new candidate. "If I summed up our ODI cricket, I would say we didn't learn fast enough. In Tests though, it is the opposite. The guys have learned quickly and adapted. In ODIs, the same errors keep happening. We keep crossing the street and getting run over by the same bus over and over. So I leave that up to the selectors and the new coach. I obviously will have my suggestions to make. But if you keep making the same mistakes, you can't keep living," he said.
© IE Online Media Services Pvt Ltd