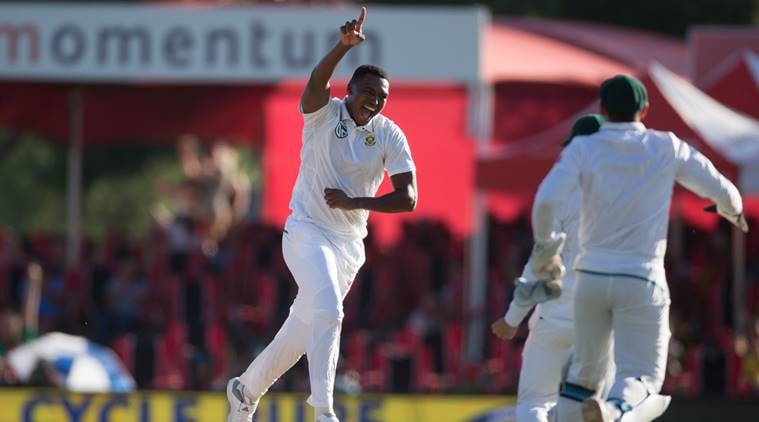 India vs South Africa, Live Cricket Score, 2nd Test Day 5: India need 252 runs to win on fifth day
South Africa are in the ascendency in the second Test in Centurion after the fourth day's play with three India top order players back in the pavillion. Most importantly, though, Virat Kohli went cheaply to debutante Lungi Ngidi – who picked two wickets – and the momentum is well with the Proteas. When the fifth day begins, India will resume from an overnight score of 35/3 and need 252 runs more to level the series. The bowlers had done well to fight away the resistance by Faf du Plessis and Vernon Philander to dismiss the hosts for 258 but the deteriorating pitch quickly showed its colour when India came out to bat. Vijay and Kohli were undone by deliveries that stayed low while Rahul threw his wicket away. Parthiv Patel, promoted ahead of Rohit Sharma, and Cheteshwar Pujara will resume from 5 and 11 respectively. Catch live scores and updates from India vs South Africa 2nd Test on Day 5.
India vs South Africa, Live Cricket Score and Updates, 2nd Test Day 5: 1300 hrs IST: Hello and Good Afternoon for our live coverage of the second Test in this Freedom Series between India and South Africa. We're into the fifth day of the second Test and the scale is tipped firmly in South Africa's favour. The scorecard suggests India have seven wickets in hand with 252 runs to get. The problem? The pitch. Kohli and Vijay's wickets highlighted how the ball stays low and once you bowl wicket-to-wicket, chances of success go up. That would be the aim for the hosts when play resumes.
© IE Online Media Services Pvt Ltd