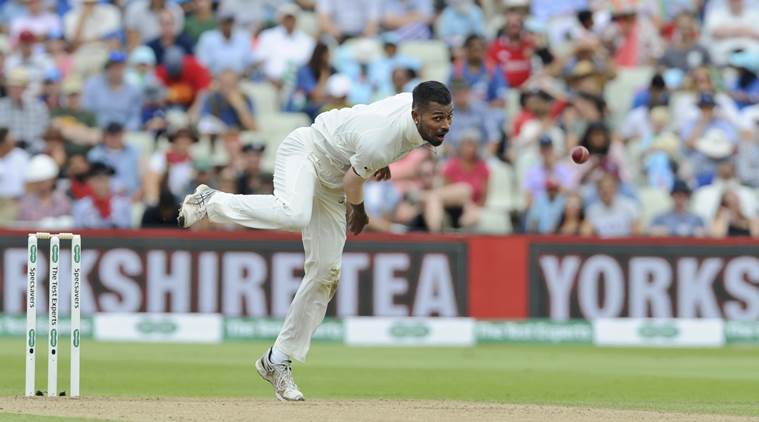 India vs England: Hardik Pandya is an option but Ben Stokes best all-rounder, says Shaun Pollock
Hardik Pandya has been a regular in the Indian line-up for a couple of years now and is regarded as the next Kapil Dev. But Hardik has made an impression which has led him to find regular place and is now in England for the Test series.
Former South Africa all-rounder Shaun Pollock has regarded Pandya as a great prospect but also wants him to focus on one aspect of his game, whether it's bowling or batting. While he did say that Pandya has potential, he picked Ben Stokes as the best among the current lot of players.
"T20 cricket has made a lot of people realise that they can have the ability to contribute with both bat and ball. As far as all-rounders around the world are concerned, it's difficult to pick one but I can think of Ben Stokes. He is one of the best," Pollock told IANS.
"Coming to Indian cricket, Pandya is probably a long term all-round option. I think Virat Kohli really likes his style and attitude towards the game. Looks like he can get both wickets and runs; of course time will tell everything.
Pollock made it clear that Pandya need to settle down and choose one discpline in which he can excel better than the other. "Hardik needs to settle down and choose one of the disciplines (batting or bowling), something that keeps him in the side, and look to contribute on the other as it can be very difficult to contribute with both.
"If he settles down and gets a good run, there is no reason why he can't become a wonderful all-rounder for India," Pollock added.
Must Watch
Manmarziyaan Trailer: 5 Best Things

Floods and landslides in Kerala after southwest monsoon wreaks havoc

Samsung Galaxy Note 9 launched: S Pen, battery are the big changes

5 Reasons To Watch Vishwaroopam 2
Start your day the best way
with the
Express Morning Briefing
© IE Online Media Services Pvt Ltd