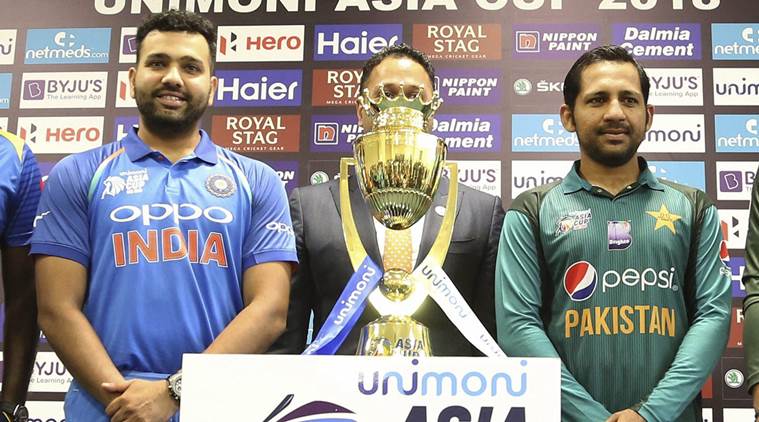 India, Pakistan resume rivalry in Asia Cup's most anticipated clash
The last time they played India, Sarfraz Ahmed's Pakistan pulled off the kind of upsets that leaves pundits, fans and players with mouths hanging like chandeliers. India were outright favourites to win the Champions Trophy final having strolled to that stage without too much resistance. They had also beaten Pakistan by 124 runs in the group stage. But, on that day, a Fakhar Zaman century and inspired performances from pacers Mohammad Amir and Hassan Ali helped Pakistan beat India by 180 runs.
It was one of the greatest displays of the Pakistani 'Tamasha' as Waqar Younis once said while describing his country's tendency to win matches and tournaments from hopelessly unwinnable positions.
The two sides meet again on Wednesday in the group stage of the 2018 Asia Cup. In the context of the tournament, the match may be pointless – India will have to be upset by Hong Kong for the two sides to not play each other again in the Super Four stage. Context, though, is something that a match between these two teams hardly needs. According to ESPNCricinfo, the organisers are expecting such a rush that a two-layer check-point system has been installed along the two-kilometer route to the Dubai International Stadium, instead of just at the entry to the stands. The gates will be thrown open three-and-a-half hours before the first ball is thrown. Add to that reports that Pakistan Prime Minister Imran Khan may be among dignitaries present in the stadium. Context, anyone?
With these matches becoming a rarity, performances have a somewhat magnified effect. Fakhar Zaman was a relatively unknown name till he scored that century in London, Hasan Ali was accepted as a world class pacer after he took the winning wicket while Mohammad Amir's comeback was truly complete after he wiped out the mighty Indian top three for 33 runs. Similarly, Shikhar Dhawan's recent failures in England will be a forgotten affair if he gets to triple figures. A good performance with the bat would also help MS Dhoni temporarily keep off the constant questions around his place in the limited overs sides.
For Pakistan, this would be a chance to truly gauge Mohammad Amir. The pacer has endured a continuous dip in form since the Champions Trophy final but he is a big match player. Sarfraz Ahmed had admitted that his slide is a worrying one before adding that "it is not necessary that you take wickets to prove that you have bowled well" to soften the blow. Dropping Amir is something that Pakistan have never done since his return to cricket in 2016 and coach Mickey Arthur has always backed him up as a big match player.
© IE Online Media Services Pvt Ltd