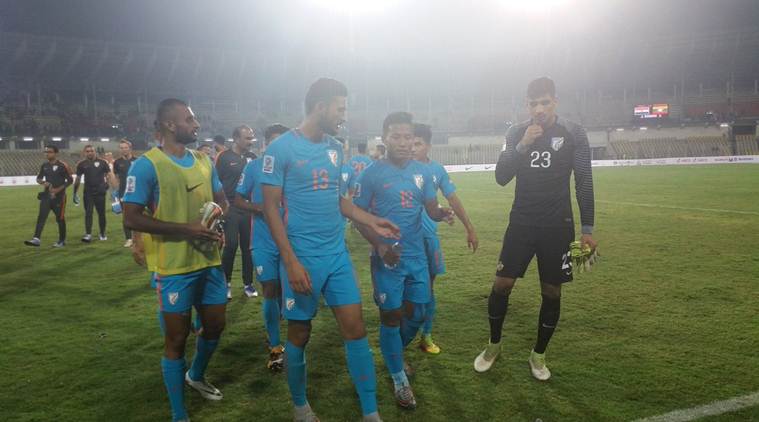 India held to 2-2 draw by Myanmar in AFC Asian Cup Qualifiers
India were in danger of having their winning streak snapped 13 seconds into their AFC Asian Cup Qualifiers against Myanmar in Goa. The visiting team had made a stunning attack and scored in the 13th second to take the lead. Indian players were shocked and took some time to digest what they had witnessed. For the next nine minutes, the home team tried desperately to find an equaliser but failed.
Sunil Chhetri was on the attack from the left side of the field when he was brought down inside the Myanmar box and that gave India a penalty. The Indian captain calmly slotted it home with a powerful shot to the left of the goalkeeper. Both teams scored a goal each in the remaining time of the match but it was India who were pushed to the wall. They managed to bounce back twice to share the spoil and extend their winning streak to 13 matches.
But, more than the result, it was one of the off days for Indian defenders where they failed to execute their plans of defending long balls from Myanmar and while it cost them two goals, the forward line will also be wary of the fact that they could not convert some of the easier chances that came their way.
© IE Online Media Services Pvt Ltd