Sport
Icc bans sam billings customized eco friendly gloves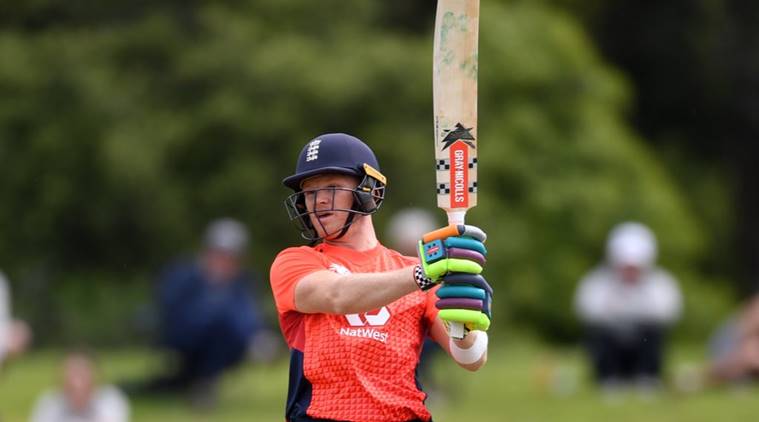 Sam Billings had to quickly procure a pair of alternate gloves in Christchurch on Friday because the ICC told him that he was not allowed to wear his usual pair of gloves – a very colourful eco-friendly pair of gloves – before the start of the T20I between England and New Zealand.
We are delighted to say that England vice-captain @sambillings will be wearing the Off-Cut Pro Gloves during the IT20 series in New Zealand ♻️🥊 pic.twitter.com/RtUtjACTD5

— Gray-Nicolls 🏏 (@graynics) October 25, 2019
Billings, who is in the England T20I team as vice-captain and wicketkeeper in the ongoing series, has been wearing the colourful Gray-Nicolls Off-Cuts gloves in the two practice matches in New Zealand earlier this week.
According to ICC rules, more than 50% of batting gloves worn in a limited-overs international 'must be white, or of the same colour as the base colour of the relevant team's playing shirt'. England's T20 jersey is primarily red.
The gloves are called Off Cuts because they are made from recycled cricket equipment, and as a result, have a wide range of colours. The gloves were launched in October this year. Billings had said about the gloves: "It's a great initiative. I think the world generally now is trying to get far cleaner and recycle far more. I love the fancy colours, and the great thing about it is the quality is the same as any other product – and it looks incredible."
Best laid plans

You might have been expecting @SamBillings to be in the Off-Cuts Gloves last night

Unfortunately, the gloves don't conform to ICC regs for colour🙈

So Sam wore a pair of gloves from @CricketExpresNZ, picked up by our former colleague Josh prior to the game😂 pic.twitter.com/RDfcmK6gkL

— Gray-Nicolls 🏏 (@graynics) November 1, 2019
However, Billings has to wait for the T10 tournament, the IPL – where he plays for Chennai Super Kings – next year and the other franchise T20 leagues to wear the Off Cuts as these tournaments are not under the ambit of the ICC.
England won the T20 against New Zealand on Friday by 7 wickets, with Billings at the crease when Eoin Morgan hit the winning runs.