Sport
Google doodle birth anniversary ebenezer cobb morley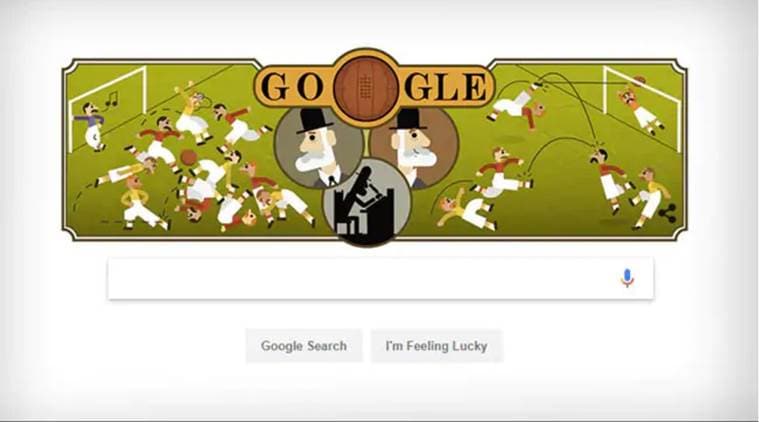 Google Doodle on Thursday celebrated the birth anniversary of Ebenezer Cobb Morley, who was regarded as the father of modern football. The British legend, was the founding member and the first secretary of the Football Association or FA in 1863, which is the oldest football body in the world and was responsible for creating the rules and guidelines that shaped the modern football. The footballing body, which is based in Wembley Stadium in London, administers the sport in England.
Google, in their description of Ebenezer, wrote, "Before Ebenezer Cobb Morley set down the rules of football in 1863, the game was much more chaotic than the version we know today. His 13th rule gives some indication of how unruly football used to be:  'No player shall wear projecting nails, iron plates, or gutta percha on the soles or heels of his boots.'"
Ebenezer, who was born in the city of Hull, left his hometown at the age of 22 and shifted his base to Barnes in 1858, where he founded the Barnes Club. Over there, he rose to become the captain of the club and wrote to Bell's Life newspaper, where he proposed an association to govern the sport. It led to a meeting of all football clubs in England at the Freemason' Tavern, which eventually led to the creation of FA.
At Morley's home in Burnley, the body charted the laws of the sport which were framed over six meetings at the Freemasons' Tavern. The 13 laws created in the meetings were then followed by all the clubs across the country.
Morley was appointed as the first secretary of FA in the year 1863, and held the post for three years. Four years later, he became the second president of the body, a position he held for the next 7 years.
Must Watch
On Kashmir, Modi invokes Vajpayee. Says using bullets is not the way forward

From condemning rape to promising Triple Talaq Bill, Narendra Modi makes a pitch to women voters in I-day speech

Bollywood Stars Reveal Their Dream For India on Independence Day

Aishwarya Rai Bachchan Talks About Hollywood, Pay Parity & More
Start your day the best way
with the
Express Morning Briefing
© IE Online Media Services Pvt Ltd