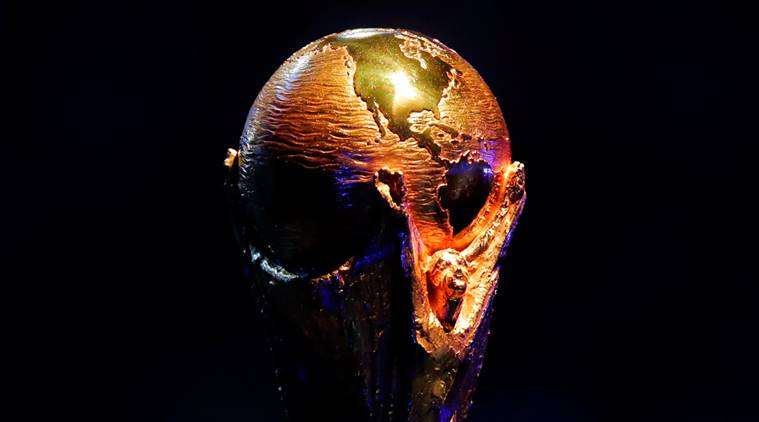 Germany will win 2018 World Cup, predicts investment bank after running 10,000 simulations
A computer simulation of the upcoming 2018 FIFA World Cup run 10,000 times has named Germany as favourites to win the trophy once again. According to Bloomberg, Swiss Investment Banking Company UBS deployed a team of 18 analysts and editors and ran a simulation of the tournament 10,000 times and ranked teams based on its findings. While Germany take the top spot with a 24 percent chance to win the tournament, Brazil are second with 19.8 percent and Spain are third with 16.1 percent. Interestingly, notorious underachievers England have been ranked fourth with 8.5 percent, ahead of the likes of Argentina and France.
The simulations are made by the bank with an aim to provide advice for investors seeking growth potential in Russia. They are not the only ones to do so and investment banks often compete with each other to provide accurate predictions but that is not always the case. For example, according to the Bloomberg report, UBS had said in 2014 that hosts Brazil would win that year's tournament. Brazil did reach the semi-final from where they suffered a 7-1 thrashing by Germany to be dumped out. In this year's predictions, Italy, who failed to qualify for the final tournament, have been included as one of the probables to win it. They are 10th on the rankings with a 1.6 percent chance, below the likes of Switzerland and Mexico but above hosts Russia and Sweden, against whom they lost in their final playoff match.
If UBS's prediction does turn out to be true, Germany will become the first team in 14 editions of the tournament to successfully defend their World Cup title. The last team to do so was Brazil who won the tournament in 1958 and 1962.
FIFA World Cup 2018 starts on June 14 with the first match being between hosts Russia and Saudi Arabia. Germany's first match of the tournament is against Mexico.
© IE Online Media Services Pvt Ltd