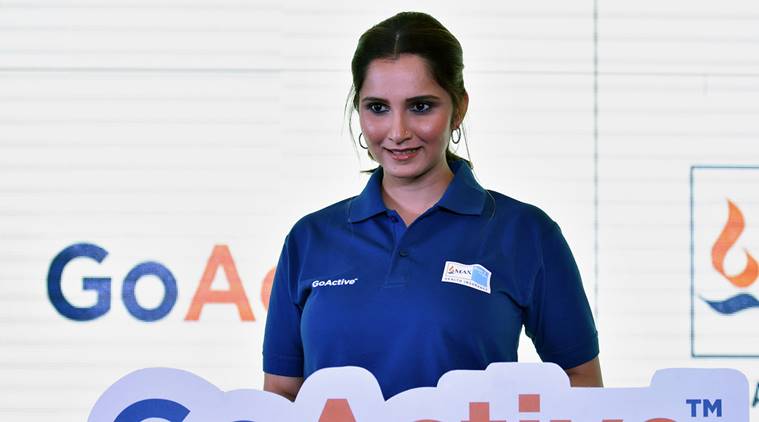 Fed Cup performance very encouraging , says Sania Mirza
Indian tennis ace Sania Mirza feels Ankita Raina's performance in the recent Fed Cup was encouraging but the team must progress to the next level.
"We have always come back empty-handed. We see great progress in young talent but never make the next jump. That is something we are totally missing," said Sania here today.
Ankita was the standout performer for India in the Fed Cup, notching up victories over higher-ranked opponents even though the team lost the opportunity to progress after successive defeats. The country, however, managed to stay in the Asia/Oceania Group 1 with a 2-0 win over Chinese Taipei in the relegation play-off.
"It is very encouraging to see Ankita have those couple of wins against the top 100 players. Even though they came out on the losing end of the tie, you still have to take the small positive out," she added.
Asked who has the potential to be the next Sania, the 31-year-old said she should not be the benchmark for upcoming talent.
"I have been asked about who is the next Sania for many many years and I have always said why next Sania? We should try to aim better than Sania. Why just me?"
Sania, whose doubles ranking has dipped to 14th due to the ongoing injury lay-off, feels persistence is the key to success and the young generation must keep working hard.
Winner of six Grand Slam titles, Sania, has been out of action since October 2017 due to an injury in her right knee but is hopeful of a French Open comeback.
"I don't really have a time frame (for recovery) right now, I cannot put a date to it. Every day is a battle for me. But French Open is in May end, hopefully I will be back by then," she said.
Asked about the return of stalwarts like Serena Williams and Maria Sharapova to the circuit, Sania said women's tennis has unbelievable depth.
"Women's tennis has never been anybody's monopoly besides Serena. Apart from her, it was always sort of anyone. It was only when Serena loses that it becomes wide open," she said.
"Women's tennis has unbelievable depth and therefore you see many lower-ranked players defeating a world No 5 or a No 2. Serena will be back and I think she's the greatest tennis player we have ever had," Sania added.