Sport
Virat kohli mayank agarwal dont want others to make mistakes i made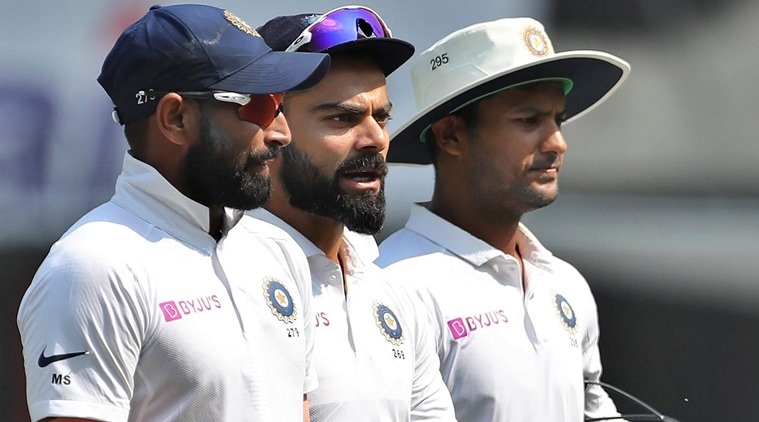 India skipper Virat Kohli said he wanted Mayank Agarwal to remain focussed and go on to make a huge score in the 1st Test vs Bangladesh, which India won by an innings and 130 runs in Indore on Saturday.
Mood in the camp right now 😊😊#TeamIndia pic.twitter.com/hEdOZWwcL0

— BCCI (@BCCI) November 16, 2019
Kohli and Agarwal exchanged signals after the India opener – whose 243 helped the hosts pile on a mountain of runs in their only innings – reached his century and his double century.
"I know the importance of getting big scores, I took a lot of time so I wanted him to score big. So as a senior batsman I wanted to make sure that he stayed focused. I don't want the guys to make the same mistakes that I made," Kohli said after the match ended on Day 3 on Saturday.
Mayank Agarwal lost his wicket in the Tea session of Day 2, with India looking to hit expansive shots in the last session of the day. Agarwal's 243 was his second double ton in Test cricket.
"The numbers and records are there for everyone to see, that'll remain in the books, we haven't focused on it. We're looking at keeping the standards up, motivating the next lot of players. In that process, we're pushing up the standard of Indian cricket. We don't care about numbers at all as a team," Kohli added.
Kohli also lauded the pace bowling attack at his disposal. "These fast bowlers are at the top of their game. When they bowl, any pitch looks like a good pitch. Jasprit Bumrah is not a part of the attack now,  when he comes back, it will be one heck of an attack to counter," he said.
Mayank Agarwal, speaking after the match, said, "It's great to have somebody who motivates you. When I got my first 150, Kohli was at the non-striker's end and he said 'nothing short of 200 for you next'."
The two teams will meet in the 2nd Test in Kolkata from November 22, which will be the first Day/Night Test to be played on Indian soil.