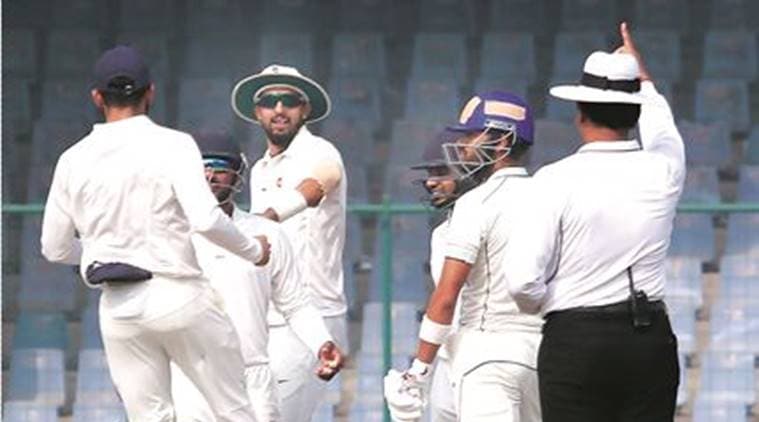 As howlers increase on the ground, BCCI makes curious umpiring appointments
At a time when umpiring standards in domestic cricket have come under intense scrutiny, their posting for the Ranji Trophy matches in December has raised a few eyebrows. The BCCI ranks its umpires based on their performances, with the higher-ranked officials getting priority in allotment of domestic matches.
On Monday, umpires ranked 1 to 4 in Group C were instructed to officiate in Ranji matches next month, while those between 5 to 32 were not assigned any match. Surprisingly enough, umpires ranked between 33 and 35 made the cut. Currently, there are 110 umpires spread across Groups A, B, C and D, with Group A being the elite category comprising seniors such as S. Ravi and Anil Chowdhury, who are regulars in the Indian Premier League and international matches.
Taking note of this lopsided appointment, Cricket Association of Bengal (CAB) joint secretary Avishek Dalmiya wrote to BCCI Assistant General Manager (Cricket Operations), KVP Rao, questioning the rationale behind this move.
In a strongly-worded letter, which The Indian Express has accessed, Dalmiya wrote: "One fails to understand the above position as it is very disheartening and discouraging for the umpires who are in the Rank 5 to 32 because it is a dream of every umpire to officiate in Ranji Trophy matches. It is more so, since allotments for matches of other tournaments to be played in December this year were also made yesterday (Monday) itself."
Dalmiya's biggest grouse is that five umpires from Bengal, who are in Group C, will be deprived of officiating in first-class matches. Going forward, he asked Rao to explore the possibility of tweaking these postings based on the ranking system.
We're just into the second round of this Ranji season, and umpiring howlers has already been one of the major talking points. The ongoing Delhi- Himachal Pradesh game at the Feroz Shah Kotla has seen four umpiring mistakes in the first two days itself. The most glaring of them was Rishi Dhawan's 'caught' dismissal on the final session on Tuesday, when there was clear daylight between bat and ball. The two umpires standing in the match are Navdeep Singh Sidhu and Tapas Sharma, elite umpires from Group A.