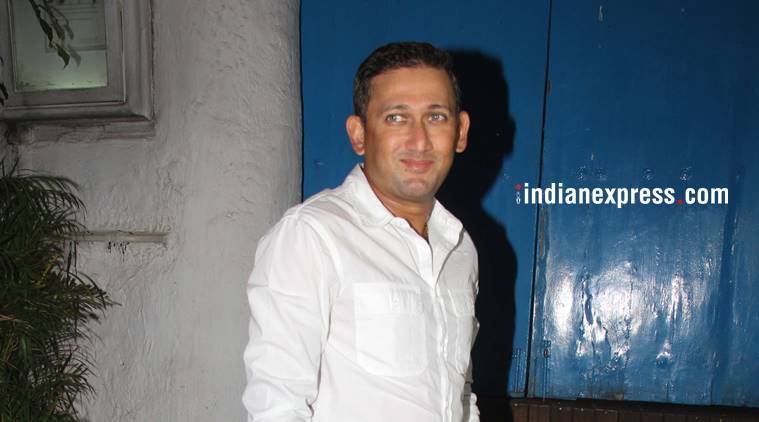 Ajit Agarkar the first victim as Mumbai Cricket Association takes first step towards implementing Lodha reforms
The Mumbai Cricket Association's (MCA) committee of administrators' Justice Hemant Gokhale and Justice VM Kanade took a first step towards implementing the Lodha Committee recommendations where the 'one man-one post' recommendation claimed its first victim in MCA. On Friday evening, former India pacer Ajit Agarkar was asked to pick between Chief of Cricket Improvement Committee (CIC) and chairman of senior selection committee.
MCA has had a CIC for nearly a decade, and it comprises former cricketers and office bearers of the MCA who deliberate on cricketing decisions. The CIC looks after appointments of coaches, trainers, physio and selectors at various age groups. Agarkar has been donning both hats this past one year.
The MCA COA had invited the CIC to look into appointments of various coaches across Ranji Trophy and various age groups. However, before the meeting was about to kick off, COA informed Agarkar that as per the Supreme Court order, he can't chair two posts.
Sources in the MCA informed that Agarkar chose to continue as chairman of selection committee and gave up the CIC's post. The CIC is now left with two members, former India captain Ajit Wadekar and former Mumbai captain Amol Muzumdar. Wadekar, though he's been in CIC for quite some time now, has not attended any of its meeting till date.
The COA has informed MCA joint secretary Dr Unmesh Khanvilkar to add three more former cricketers' name in the CIC who will appoint various coaches including the most crucial Ranji Trophy coach's job after Sameer Dighe resigned from his post.
It is learnt that many former cricketers have said no for CIC's post, and MCA which has a large number of Test players in their backyard is struggling to find a name of repute. One more reason has been that many former cricketers have a cricket academy running in the city, and their inclusion could lead to conflict of interest. It is understood that the MCA COA wants Wadekar to be chairman of CIC, despite the fact that the former legend has not attended a single meeting till date in the last one year.
MCA to invite application for Mumbai's coach job
The MCA after direction from COA and CIC will invite applications for Mumbai's Ranji Trophy coach. The CIC which is expected to come back in its full force in coming weeks will have the duty of laying down the guidelines and requirement for the next coach.
© IE Online Media Services Pvt Ltd